Supporting Ukraine  
As the humanitarian crisis continues in Ukraine, Business in the Community (BITC) is actively supporting its members and is ready to unite its network to meet the emerging needs.

This page is being updated on an ongoing basis. If you would like more information or would like to support another member's activities, contact our membership team.
Amanda Mackenzie OBE, Chief Executive said;
"It's almost impossible not to be shocked, saddened and appalled at what we are witnessing in Ukraine. Our thoughts are first and foremost with those who have been and continue to be affected by the lawless attacks. Yet through this tragedy, we are seeing the swift actions of businesses prepared to do the right thing, regardless of the significant financial cost.
"This is a moment when any business with a purpose and with principles shows them through their actions. We will be highlighting what businesses are doing and even if you are not directly involved, please help in whatever way you can and – with the support of the Disasters Emergency Committee – we will look to combine those business efforts."
Events to support your response to the crisis
We have launched a new series of  Business Response Forums  focused on responding responsibly to the Ukraine crisis.

The forums, made up of our member organisations, are safe spaces under Chatham House Rule to learn from others and share your own experiences.
By bringing businesses together from across sectors, we are supporting you in your decision making, inspiring you to be brave and bold in your approach, and ensuring you feel confident to act during a time when your actions are desperately needed.

As a member, you can register by contacting your relationship manager directly.
Inclusive Recruitment: can your business be a lifeline for refugees?
Opening Doors is BITC's inclusive recruitment campaign. It has the ambition to make two million jobs more inclusive by asking businesses to remove barriers to work for disadvantaged people, including refugees.
The campaign identifies five core principles of inclusive recruitment, each of which is underpinned by targeted actions. Although most of the actions are relevant to refugees, there are 15 that would significantly improve refugees' access to jobs.
We are encouraging all our members to take action, because it's needed more than ever:
35% of employers don't know if it is legal to hire refugees.
Refugees are four times more likely to be unemployed than UK nationals and of those in work. 20% have to take jobs that underutilise their skills and experience.
Job vacancies are at the highest level on record; employers must tap into new pools of talent to prosper.
What you can do
Join our Opening Doors campaign and commit to making your jobs accessible to refugees. Visit our
Supporting Refugees webpage to learn about the refugee actions you can take.
Taking action: how BITC Members are responding
Action is necessary but nuanced, with complex legal, operational and ethical factors that vary from one organisation to another. At BITC, we have seen that purpose-led businesses have acted faster and with clearer intent, just as we saw at the start of the pandemic when businesses grappled to support colleagues and communities in the face of a very different crisis.
We have identified four key areas that our members are working on to respond to the crisis:
Over the coming days and weeks, we will continue to update our guidance and examples below.
Donations: cash and basic essentials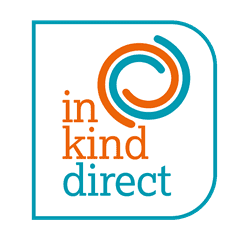 We recommend that, in the short-term, businesses should be supporting the ongoing aid effort in Ukraine through the Disasters Emergency Committee (DEC) and donating products on a needs-led basis through In Kind Direct, whilst keeping a watching brief on how to respond in the medium-to-long term.

Ways to donate
Cash

Businesses are raising funds for various charities through employee fundraising, corporate donations, giving as you earn through payroll and matching staff contributions. Companies with rewards schemes are also encouraging customers to donate their rewards to aid the crisis response.
Bulk products

If your company has suitable bulk products to donate, check if In Kind Direct can support redistribution.
Ad-hoc donations

We recommend that businesses discourage colleagues from donating unwanted or ad-hoc products and encourage financial donations first. Previous crises have shown that these products become unusable, mainly due to logistical issues, and subsequently end up in landfills.
Examples
LNER

Since the launch of LNER Perks, members have been able to earn 2% credit for every £1 they spend. LNER has given customers the ability to donate their 2% credit to the UK for UNHCR, which is supporting people in or displaced from Ukraine.
Metropolitan Thames Valley Housing (MTVH)

Colleagues are encouraged to participate in MTVH's Step Up 4 Ukraine Strava challenge. This involves completing (at least) 5km of physical activity, such as walking, jogging or swimming. Colleagues can then donate to the DEC Ukraine Humanitarian Appeal and also invite friends and family to sponsor them.
Santander

Santander has donated €1m to the Red Cross and UNHCR and waives fees on all transfers to Ukraine. The bank is also offering customers and employees the ability to make their own donations and the Santander UK Foundation will match donations from UK employees. Read more in Santander's press release.
Siemens

Siemens provide their employees with a chance to 'Give as you earn' through the payroll. Employees use benefit provider Thomsons' Darwin platform linked to a CAF Staff Charity Fund to donate from salary pre-tax. Siemens has a specific option for Disaster Relief that is "switched on" during the first month of every Disasters Emergency Committee (DEC) appeal, so employees can give to the DEC and Siemens matches funds for all employee donations.
The UK Rail Industry

The UK rail industry arranged for a freight train filled with large donations of medical and food supplies to run from the UK to Ukraine, via Poland. UK Rail is managing all logistics and can arrange for hauliers to collect donations from across the UK. The initiative has support from the UK Government.
WBA

WBA is making an initial pledge of more than $1m in humanitarian aid directly to four organisations leading critical relief efforts in Ukraine and neighbouring countries. The contributions include monetary donations, as well as 1.4 million products such as first aid kits, PPE, baby products, basic toiletries and more. WBA is supporting international Health Partners, American Red Cross, the United Nations Refugee Agency and humedica as part of their ongoing relief efforts.
Supporting employees
For those organisations with colleagues in Ukraine, there is a clear need to support as much as possible, whilst also considering the wellbeing of their wider colleagues as they deal with yet another global crisis.
Employee Wellbeing

Businesses should ensure staff have access to an Employee Assistance Programme (EAP). We have seen many organisations extend this service to the families of any Ukrainian/Russian employees who are impacted by the crisis.
Stories are powerful. Businesses can share Ukrainian and Russian colleagues' stories as well as colleagues affected by conflict/wars in other countries and provide safe spaces for people to discuss the crisis and how it has been affecting them.



The charity, Victim Support can be utilised to support colleagues in the UK who may be victims of hate crime and to also support British colleagues who may have suffered a bereavement due to the war.
Volunteering

BITC has seen that companies are not actively encouraging employees to go to the front lines to volunteer, due to the health and safety concerns that this entails (this of course will be different if employees have been conscripted to fight). Companies can, however, encourage staff to use volunteering hours in other ways.

Skilled volunteering: this can include pro bono support for refugees, fact-checking by marcomms colleagues or providing skills to support the charities helping those most in need.
Non-skilled volunteering: this can be encouraged by supporting colleagues who want to take practical action (e.g. arrange fundraising challenges).
Increasing volunteering hours: we have seen many companies giving employees additional paid leave to volunteer to respond to the crisis or to help refugees settle into their homes.
Examples
Burges Salmon

Members of Burges Salmon's employment legal team are providing advice on visa routes for Ukrainian nationals. Its resourcing team is also offering jobs to Ukrainian lawyers and trying to secure accommodation for Ukrainians under the Government's Homes for Ukraine scheme.
Checkout.com

Support is offered to contractors that work with Checkout.com in Ukraine, by guaranteeing salaries whether they are able to work or not.
Fujitsu

Fujitsu has implemented an additional five days of paid leave for those employees across Europe who are homing refugees but also those who want to volunteer for the crisis in other ways. Fujitsu is also providing training for people managers in conflict resolution and psychological safety to best support colleagues.

Financially, Fujitsu is offering grants for Ukrainian employees to enable them to support their families who want to leave the impacted countries and is offering to pay salaries for a period of time to any Ukrainian colleagues who have been called up by the Ukraine army.
Hogan Lovells

Hogan Lovells is providing pro bono legal advice to a number of organisations embedded in humanitarian efforts, including Bionabu Ukraine Refugee Virtual Clinic and a telemedicine NGO that are enabling volunteer GPs to provide free virtual consultations for refugees.
KFC UKI

KFC UKI has set up a Ukraine Support Fund, for those who need financial aid with the cost of helping family members in Ukraine seek refuge. KFC UKI is providing their teams with access to counselling, practical help around visa applications and use of an International SOS service – this is where you can get emergency help and support from anywhere in the world.
Aiding the refugee crisis
The combination of refugees already in the UK from previous crises and new refugees coming in from Ukraine provides many opportunities for businesses to help those in need, both in the short and longer-term.
Short Term

Products and services: for businesses in key sectors, from healthcare manufacturing to telecommunications, there are short-term opportunities to help, from providing free products and services for those in need, to adapting business models to produce much-needed supplies.
Displaced people: businesses can also think about providing accommodation for refugees through their asset portfolio, and should consider how to provide job security for any colleagues displaced by war.
Supporting employees taking part in government schemes: review how to support any employees who are considering offering their homes for the Homes for Ukraine scheme, such as through mental health support provision, safe spaces for conversations, flexible time off and financial support.
Long Term

In the longer term, businesses can think about how to support refugees as they settle in the UK, particularly around flexible employment that includes long-term options. This could be through:

a simplified job application for all refugees
finding ways to recognise qualifications and experience gained outside the UK through recruitment processes
providing refugees with support in language development and translation
mental health provisions
resettlement support.

We recommend reading the Tapping Potential Toolkit, produced by BITC in partnership with UNHCR and The Institute of Migration, which provides guidelines for UK businesses looking to employ refugees.
Examples
Amazon Web Services (AWS)

Amazon Web Services (AWS) has worked with customers to facilitate the intake of Ukrainian refugees at border crossings, provided technology to help establish safe evacuation routes, set up emergency internet connectivity, and enabled secure communications. AWS is also committing $15 million in cloud computing credits, and technical expertise, to continue supporting local and global organisations addressing this humanitarian crisis.

Anglian Water Group

Anglian Water Group has created a central intranet site and internal social media channels to provide colleagues with the latest information, resources and support regarding the crisis. In addition, they have created a support group for employees taking part in the Homes for Ukraine scheme.
AXA

To allow for a hassle-free welcome to refugees, AXA announced that all home insurance customers, business insurance customers with hotels or guest accommodation and landlords of residential properties, can offer temporary accommodation without any impact to their cover. This should allow for an easier and less stressful process of finding a safe place for refugees to stay.
Electricity North West

Electricity North West has joined forces with electricity network operators across the UK to supply five hundred generators to support the people of Ukraine, powering around 20,000 homes or equivalent buildings, and supporting hospitals, distribution centres and shelters.
Grant Thornton UK LLP

Since 2018, Grant Thornton UK LLP has worked with Breaking Barriers to support refugees into meaningful employment. This partnership offers work placements and co-creates employability skills workshops to build refugees' confidence while searching for roles aligned with their abilities, knowledge and experience.
Iceland Foods

Iceland Foods is fast-tracking Ukrainians who want to come to the UK by offering them jobs within the Iceland depot network. They will get help finding accommodation and with their Right to Work application.
NatWest Group

NatWest Group has reviewed internal processes to make it as easy as possible for Ukrainian refugees to open a bank account and have published bespoke Ukrainian and Russian language guidance on customer-facing websites to support those arriving in the UK.
Orbit Group

Orbit Group has allowed tenants to take in refugees and made 26 homes available to the Homes for Ukraine scheme. Employees who are homing refugees through the scheme will receive an additional 5 days of paid leave to help with settling in, and refugees will receive mental wellbeing support through Orbit's Better Days service, which includes a tailored package of advice and guidance for coping with trauma, links into local authority, NHS and other local services, and offers an interpreter service to help ensure refugees can access the full range of support available to them.
The Association of British Insurers

The Association of British Insurers has confirmed that homeowners in the UK do not need to inform their insurers if they are planning to home a refugee for up to 12 months – this applies to all insurance companies in the UK.
The UK Rail Industry

The UK rail industry is offering free train travel for people displaced from Ukraine. This scheme allows travel for up to 48 hours from arrival and includes all train operators in the UK, including London Underground, Docklands Light Railway (DLR), bus and tram services
Reviewing operations
We are seeing more and more organisations reviewing their operations against the risks associated with regulation, reputation and most recently the ethics of doing business in different ways.

Whilst we recognise that the right path will vary depending on sector, organisation and size, the swift divestment of assets, pause on production and discontinuation of operations in response to the Ukraine crisis marks a changing point in how quickly organisations can do this and the ability and agility of business to act responsibly.

More updates on this area of response coming soon.
What is next?
As we review the emerging needs, we are preparing to launch a coordinated ask of UK businesses to support refugees already in the UK, and those arriving over the coming weeks and months.

As a member, please speak to your relationship manager to find out more.
To enquire about how we can support you at this time, please get in touch today.
This page is being updated on an ongoing basis.  If you would like more information or would like to support another member's activities, contact our membership team.