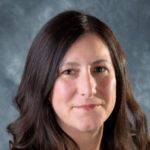 Sonia Rossetti is Regional Head for Corporate Affairs, Brand and Marketing, Europe and Americas at Standard Chartered Bank in London. She is responsible for the external brand positioning, sponsorships, communications, PR, client marketing and engagement, delivery of the sustainability and CSR (corporate social responsibility) agenda across the region.
Prior to this role, Sonia held several global and regional management positions in Transaction Banking. She led the product organisation in over 45 markets globally, managing and delivering Transaction Banking working capital capabilities and solutions across cash management and trade finance. Sonia carried this out for corporate clients, securities services and correspondent banking for financial institution clients.
She joined Standard Chartered in 2010 and brings over 25 years of experience in global institutions including ABN AMRO and RBS.  Sonia has held leadership positions in Relationship Management, Sales, Product Management and Operations. She has led major infrastructure developments, integration and divestment of businesses in many geographies and regulatory engagement globally.
Sonia currently serves as Chair of SWIFT National Member Group and SWIFT UK board Chair.  She is an active member of the Standard Chartered regional Diversity and Inclusion council, as co-sponsor of the Gender Equality and Generations networks. She is on the Senior Leadership Forum of the Lord Mayor's Appeal, Power of Diversity initiative. In addition she is active in several external forums. She serves as a Governor at a local academy school. Sonia has held advisory roles in several Fintech (financial technology) start-ups in Asia and Europe.