ESG: buzzword or a means for change?
Business in the Community (BITC) explores the relationship between ESG (Environment, Social, and Governance) and responsible business, focussing on the importance of purpose-driven actions.
Join Tania Alim, BITC's Responsible Business and Strategy Campaign Manager, as she sheds light on the true value of responsible business in today's landscape.

For the second year running, the Sustainable Development Goals Report 2022 reads like a bad school report, a 'must try harder' against the 17 United Nations Global Goals we know are necessary for us all to thrive. However, this report may seem surprising if you have been anywhere near LinkedIn or reside in the Responsible Business (RB) world, as RB professionals have never been more in demand. Whilst there are multiple factors, much of this can be attributed to the so-called "rise in ESG".
What is ESG?
ESG stands for Environmental, Social and Governance, a set of criteria used (mainly) by investors to evaluate the governance and risk management of a company's social and environmental performance. Originally the language of investors, ESG is used as a framework to enable the scoring and rating of company performance against each of the three strands to make investment decisions. Historically, this has been used by institutions and individuals to guide investment, divestment and stewardship decisions.
The Rise of ESG and its Implications
More recently, the concept has gained mainstream prominence due to a rise in those that weigh financial decisions against personal or organisational values and, importantly, an increasing evidence base that supports the premise we at Business in the Community have known for years that responsible business is good business.

We have seen change, many of our member companies are beginning to talk about their Environmental Social Governance strategies rather than responsible business or sustainability, and job descriptions insist on experience in several acronyms from SasB (Sustainability Accounting Standards Board) to TCFD (Taskforce on Climate-related Financial Disclosures). This renewed pressure for those in the boardroom has provided the impetus we have been waiting for. But whilst we see teams and job titles change, an indication of the commitment to ESG, we hope this isn't drawing away from the overall goal.
Shifting Perspectives on Responsible Business
At BITC, we aim to inspire and engage businesses to become more responsible and tackle some of society's biggest issues to meet our vision of making the UK the world leader in responsible business. Our interventions and advice are impact-led and designed to create the most positive change for society and the environment. In principle, this is aligned with the concept of ESG, but in conversations with our members, we try to shift thinking beyond the reporting and metrics that the conversations often dwell on. Whilst metrics are key elements of a leading RB strategy, they are not the drivers. Impact is.
ESG is more than just a buzzword
The above may read like a cynical and critical stance, but that is not the intention. It is a reminder to keep the focus on what we are trying to achieve – purposeful and responsible business – and to ensure we continuously test and improve the different tools to get there. Therefore, we are calling on every business to increase their pace and scale of impact through the 6 Catalysts of Responsible Business; evidence-backed actions designed to accelerate and embed ESG action.
ESG is more than just a buzzword — it's an opportunity to drive purposeful and responsible business practices. By navigating the path between ESG and responsible business, we can create meaningful change that benefits society, the environment, and organisations. Join Business in the Community and unlock the power of ESG to shape a sustainable future.
Related resources
Frequently Asked Questions
Incorporating ESG into investment strategies can help investors identify companies that are better positioned for long-term success and sustainable growth. It can also mitigate risks associated with environmental disasters, social controversies, and governance failures. Additionally, it aligns investment decisions with personal values and contributes to positive societal impact. 
Businesses can integrate ESG principles by adopting sustainable practices that reduce environmental impact, promoting diversity and inclusion, ensuring ethical supply chains, improving transparency and accountability, and establishing robust governance structures. 
ESG is important for businesses because it allows them to assess and manage the impact they have on the environment, society, and governance practices. It helps businesses identify risks, improve long-term sustainability, and build trust among stakeholders. 
ESG stands for Environmental, Social, and Governance. It encompasses a set of criteria used to evaluate a company's performance and practices in areas related to the environment, social responsibility, and corporate governance.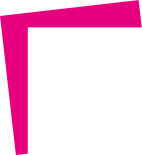 increasE the pace and scale of your responsible business journey