Equal at Work, Equal at Home
Equal parental leave policies are key to addressing the UK gender pay gap says Nitesh Prakash, Bain & Company Partner London, James Hadley, Bain & Company Partner London, and Katy Neep, Business in the Community (BITC) Gender Campaign Director.
Progress in gender equality in the UK workplace has been slow in the last decade. In fact, with the cost-of-living crisis forcing more women out of the workforce, we are at risk of moving backwards. Yet, a critical structural barrier is often overlooked—unequal parental leave policies.
In the UK today, we need to improve the status quo for parental leave. Both statutory provisions and employer-enhanced policies provide significantly higher maternity vs. paternity leave provisions, positioning women as the primary caregiver and setting a precedent for long-term imbalances in who works vs. who cares for children.
This trend penalises mothers via lower earnings and slower promotion rates, creating a "leaky bucket" for employers' female leadership pipeline. Our analysis shows that without equal parental leave, up to 70% of the UK workplace gender pay gap could persist.
Enter equal parental leave: A policy with growing momentum
An increasing number of cross-industry UK companies are addressing gender inequality by introducing equal parental leave policies, under which all parents, regardless of gender, receive the same amount of leave and pay. By providing parents with the flexibility and financial support to take extended time off for childcare, employers are alleviating the work vs. care trade-offs that all parents, though disproportionately women, must make.
Since 2016, 33 UK companies have publicly announced a move to an equal parental leave policy, most commonly offering six months of fully paid leave. "First movers" are Abrdn, Aviva, Bain & Company, Diageo, Goldman Sachs, John Lewis, UNICEF, and Vodafone. As this trend continues, we expect this policy will increasingly become "table stakes" for employee benefit packages.
First movers see the benefits of equal parental leave policies
An equal parental leave policy requires investment that unlocks compelling benefits. Many first movers have found the bottom-line impact to be positive. Our analysis suggests that six months of fully paid equal parental leave—with limited paternity leave as a starting point—costs around 1–2% of the annual payroll for a UK employer.
Employers weigh these costs against the benefits, such as:
attracting and retaining employees
narrowing the gender pay gap
increasing employee engagement and satisfaction
fostering more diverse and inclusive teams
making a bold public, corporate social responsibility commitment.
Senior leaders who pushed for an equal parental leave policy say that adopting this policy was one of their most enduring achievements.
Policy alone is insufficient: Investment in benefits, and culture is required
For employers considering adopting an equal parental leave policy, a key lesson from case studies is that the policy alone is insufficient. Investing in additional benefits and a supportive culture, with role modelling from the top, empowers parents to access the policy fully.
There are several small steps to develop basic parental support infrastructure before rolling out more innovative benefits and resources. They should consider putting in place an active parents' network, robust flexible work framework, proactive human relations communication, and training for managers of new parents.
As the business adjusts to more prolonged absences, it can identify diverse sources of short-term and long-term resourcing to minimize the cost impact. In many cases, employers use these extended leave periods to create development opportunities for their teams.
A call to action
As Business in the Community's (BITC) 2022 Who Cares report showed, working and caring is the norm but not everyone can or feels they can access the support they need. Implementing equal parental leave shows a clear intent to gender equity within policy and practice. We call on all employers to take this step using the Equal Parental Leave Toolkit, Workbook and Cost Calculator to show you how.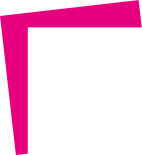 ACCESS A WIDE RANGE OF RESOURCES TO MAKE YOUR WORKPLACE MORE INCLUSIVE