Why a 100% Commitment is Needed for a Purposeful Business
Vivian Maeda, Business in the Community (BITC) Relationship Manager, discusses why small businesses should commit 100% to a ethical purpose and not just 98%.

Small businesses are agile, adaptable and more likely to implement changes quickly, making them perfect candidates for committing 100% to a clear purpose.
Existing beyond profit
Businesses that exist just for profit will inevitably struggle to survive today. This is because people now expect businesses to exist for a greater purpose. It has been proven that making a positive impact on the world is good for both business and society.
According to Professor Clayton Christiansen, it is easier and more beneficial to commit to something 100% instead of 98%1. This removes the need to make endless decisions and clarifies expected outcomes. Using Christiansen's theory, businesses should combine profit and supporting people and the planet, not sometimes, but all the time for the most benefit.
Clear messaging is key
Clear messaging on your purpose creates clarity and builds trust with customers, the community and other key stakeholders. A report from Deloitte 2 shows that 20% of consumers check a brand's environmental credentials, 19% are interested in how the brand engages with the community, and 28% look at how the company treats its employees. The report also states that purpose-driven companies witness higher market share gains and higher growth, better employee retention and customer satisfaction.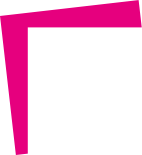 It is clear that no business can become responsible overnight, it is a journey and the first step is commitment and a vision. BITC can provide the tools and resources for this journey to happen.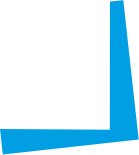 The importance of embracing a purpose
The Scottish Council for Development and Industry (SCDI) launched a report in May 2022 demonstrating the need to shift towards purposeful businesses for the sake of the planet, people and business. Its study shows that businesses with a clear purpose had a better bottom line and growth forecast. The report presents clear evidence that now is the time, despite the challenges around rising costs, for businesses to embrace a purpose to "find profitable solutions to the problems of people and the planet." This focus will allow them to attract and retain customers and employees and build trust locally and globally. The research revealed that two-thirds of people pay more for socially driven products, and two-thirds of millennials consider a company's social and environmental commitments when deciding where to work.
Purposeful business in action
Wheatley Group, the UK's largest builder of social rented homes and a Business in the Community (BITC) member, states that its role is to support customers to reach their potential for a brighter future for themselves and their families. Many lost their homes during the COVID pandemic, and Wheatley responded immediately by asking customers what they needed.
The need for a clear purpose is not just for large companies. It also applies to small businesses too.
Gregor and Grant Keenan, directors of BITC member Keenan Recycling, a leading food waste collection solutions company, approached BITC because they wanted to be 'responsible' but did not know where to start. Keenan had strong sustainability credentials but needed support with other aspects of responsible business. BITC worked with Keenan to set up a tailored, responsible business roadmap, achievable within its resources.
The Wee Restaurant, a small family-run restaurant based in North Queensferry, was severely impacted by the 2020 lockdown. Despite having to close its doors, the restaurant offered takeaway dishes using local seasonal produce and created an online shop to support small food and drink producers. This move both retained and attracted new customers, which improved brand awareness. This shows that a clear purpose can inspire new opportunities in new markets.

No business can become responsible overnight, it is a journey, and the first step is commitment and a vision. BITC can provide the tools and resources for this journey to happen.
Taking action
Set clear goals and objectives.

Create and communicate your plan.

Take action and measure your progress.

Get involved in your community.
BITC offers an Associate Membership for small businesses. Join us to commit 100% of your efforts to become a responsible and purpose-driven business.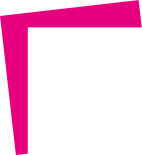 fairer, greener, together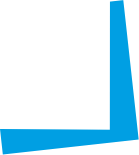 References
1 Clayton Christensen (2012) "How Will You Measure Your Life?"
2 Deloitte Insights (October 2019) Purpose is everything