BNP Paribas: getting everyone to base camp on climate
How BNP Paribas developed the skills for a Just Transition by engaging its employees on its sustainability journey.
At BNP Paribas, moving forward with developing the skills for a Just Transition required having the right foundation in place. This involved creating a strategy to address climate change, that was articulated through the organisation's purpose and values, and engaging employees in that journey.
As the European Union's leading bank, BNP Paribas believes its expertise must directly support a more sustainable and inclusive economy. Its 'We Engage' series has seen seven training modules released over the last three years, providing education to all staff globally on sustainable finance, environmental and societal issues. This developed into an approach to build expertise and create a community of experts within the organisation and with the next level of sustainability knowledge.
From there, the bank developed different groups within the organisation whose members could help ensure a sustainable and Just Transition was understood and embedded through the business for both client facing and internal facing roles.
Storytelling and Sustainability Training
The significant gear shift took place in 2019, when BNP Paribas put 400 of its employees through the Cambridge Institute for Sustainability and Leadership programme, tailored specifically to its organisation and the financial services sector. The programme provided them with advocates who were on the floor in the business delivering the change and beginning to talk about it as transformational teams. These teams developed products and services and upskilled client managers to ensure they would be able to answer client questions adeptly.
More recently, an experts' group was established called NEST (Network of Experts in Sustainability Transitions). The group is made up of 250 to 300 leaders across the BNP Paribas Group globally, all of whom are experts in sustainability, providing insights and thought leadership aligned to its CSR strategy and the UN Sustainable Development Goals.
The organisation also identified those people who were passionately challenging BNP Paribas on sustainability issues and created communities around them, for example, CSR groups and environmental groups designed to learn from their insights and experiences with colleagues.
Finally, it continuously looks at how to connect all its staff with the transition, including more mandatory sustainability training modules, short expertise videos and flash educational webinars that staff can drop into to find out more, whether on a hot topic such as carbon capture or what the organisation is doing from a policy perspective. It also built a dedicated COP26 hub for staff in 2021, to educate on what was happening at COP26 and how BNP Paribas was taking positive action towards supporting the ambitions of COP and the Paris Agreement.
Throughout the journey, storytelling was incredibly important, particularly telling stories from different perspectives in order to tap into different individual motivations. For example, it could be telling the story of a client deal and what sustainability outcomes were being considered, showing an individual experience through personal action, or engaging with industry and charity partners to have a more meaningful impact towards a sustainable future.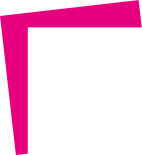 LEAD THE WAY TO A JUST TRANSITION