Making Work Work: BT Group's purpose: Connect for good
This case study explores how BT is driving growth through technology.
As one of Business in the Community's (BITC) 40th anniversary Making Work Work partners, BT has pledged that it will continue to support communities and SMEs across the UK. Through the BT Group Manifesto, the company will accelerate initiatives across its whole business to drive growth through technology, which is responsible, inclusive, and sustainable.
In 2021, BT Group launched a new business-wide plan called the BT Group Manifesto, to focus and accelerate its efforts to build better business for its customer, the economy and society at large.
The BT Group Manifesto is an agenda for growth that is rooted in BT Group's purpose, 'we connect for good', recognising that as a business it will only succeed if it helps solve some of the problems faced by societies and the customers it serves.
For BT Group, that means playing its part and using its scale and technology to accelerate growth and the real change that the world desperately needs.
The Manifesto outlines the company's ambitious goals for change: its net zero carbon and circular economy pathways; its targets to help build digital skills and inclusion; its ambition to energise a more diverse digital talent movement. It also includes BT Group's bold policy asks to enable this journey.
How BT Group is making a difference
Responsible – harnessing the power of technology to connect for good
BT Group is applying its responsible technology principles across its value chain. The responsible technology principles help the business think carefully about how to benefit people, while minimising harm, every time the business develops, uses, buys and sells tech.
To help accelerate the technology innovations of the future, the business has invested £604m in R&D and its Digital Unit is fast-tracking innovations in growth areas like healthcare, AI and data. While its investment of approximately £15bn in full-fibre will support the UK's digital economy into the future.
But to build responsible tech, BT Group recognises it also needs people with the right skills from diverse backgrounds. That's why it has launched BT Accelerate Digital to inspire people from diverse backgrounds to enter digital careers and supercharge a movement to develop diverse digital talent.
Inclusive – building inclusive connections, digital skills and a diverse business
BT Group is working towards an inclusive digital future for the UK by making its networks and tech available and accessible to everyone.
To unlock the transformational power of technology, BT Group aims to help 25 million people learn new digital skills by the end of March 2026. To date, 14.7 million people have been offered support to help improve their digital skills, including supporting small businesses, helping jobseekers, empowering young people to get PhoneSmart and tackling online hate with Hope United.
The business is also working hard to develop the right digital infrastructure, so no one gets left behind. BT Group has the UK's largest and fastest 4G mobile network and is rapidly rolling out 5G across the country. Its next-generation, full fibre broadband already passes 7.2m homes and businesses, and it is targeting 25m by December 2026.
Sustainable – driving climate action
BT Group has been a leader on climate action for 30 years – tracking its carbon reduction since 1992 and going on to become one of the first companies to set a science-based target.
It is now pushing further ahead, developing innovative solutions to speed up decarbonisation and build towards a circular company by reducing waste and enhancing opportunities to repair, refurbish and recycle.
To do that, BT Group has pledged to become a net zero business by the end of March 2031 and targeting net zero for its supply chain and customer emissions by the end of March 2041.
In addition, BT Group has set a new target to help customers avoid 60 million tonnes of CO2e by the end of March 2030. Carbon-cutting solutions already make up around 25% of its revenue – £5bn in 2021-22 alone*. These offer huge potential for the whole business while also putting sustainability at the heart of its growth agenda.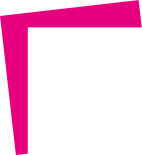 TOGETHER WE CAN CREATE A FAIRER,
GREENER WORLD.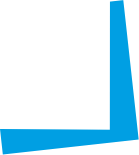 *Based on BT Group's previous definition of carbon-reducing solutions. BT Group is currently developing use cases to measure and report against its new target based on refined definitions of carbon-reducing solutions.