Job coaching helps former nurse hit by COVID-19 find work
Learn how Business in the Community's (BITC) job coaching programme has helped former nurse Irene back into work.
Read how Business in the Community's (BITC) job coaching programme has supported a former nurse back into employment.
Like many people, Irene's career path has had a few bumps in the road in the last few years. Having worked as a nurse since the late 1970s, she found herself out of work due to COVID-19. After catching the virus, her long-COVID symptoms meant she could no longer do her job effectively. "I had mobility restrictions, so working in healthcare was no longer feasible for me," she says. The sudden way she had to stop work made it tough to get a reference from her previous employer, and she found herself in a difficult situation. "I didn't know what else I could do."
Irene found out about the Business in the Community (BITC) job coaching programme through her jobcentre work coach. The programme is designed to encourage businesses across the UK to support job seekers and provides them with six free 60-90 minute coaching sessions. After just two sessions with Emma, Irene's coach, she found a job that matched her skill set and by the time the third session came around, she had secured the position.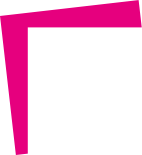 MY COACH TALKED TO ME LIKE A FRIEND AS WELL AS A COACH […] AND HELPED ME IDENTIFY MY STRENGTHS. I'D STILL BE LOOKING FOR A JOB IF I HADN'T DONE IT.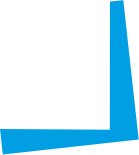 The importance of reviewing CVs
Emma helped Irene review and develop her CV, giving helpful feedback along the way and teaching her the importance of opening paragraphs as well as how to talk about her career history, all of which had previously been stumbling blocks for Irene. "The review of my CV was a real turning point," she says. "Emma brought me back to reality and explained practical alternatives in terms of jobs I could apply for. She got me thinking about areas like public transport or administration."
"Emma talked to me like a friend as well as a coach. She showed a real personal interest in me and retained information about me as an individual, which helped me identify my strengths." As a result, Irene got out of her "nursing mindset" and became more selective in her job search. "It opened my eyes to a lot of things."
Job coaching programme helps Irene realise the value of her transferrable skills
Irene is now settled into her new role as a 119 helpline agent for the NHS' Test and Trace service. She works from home, and her day to day tasks include booking people for their COVID-19 appointments and sending passes and travel letters.
The BITC job coaching programme helped her realise the value of her transferable skills, and she has not looked back. "I'd still be looking for a job if I hadn't done it," she says. "It's made me realise my value and that I could be doing more for the community to help others."
How organisations can support Business in the Community's job coaching programme
By joining the programme as a referral partner, you can offer unemployed job seekers a chance to be coached by someone working in one of the UK's leading businesses. They will be matched with a coach of their choice for one-to-one support, meeting online or by phone over the course of four to six months.
It is not just the job seekers that benefit. Businesses get to boost their employee engagement by offering great volunteering opportunities to help their local communities. Taking on a coaching role helps to develop employee skills and it is also a great way to find a diverse pool of talent and make your organisation more inclusive.
If you are a business, you can find out about our ambitious programme and how you can play an important role in it, by becoming a member of BITC.
If you are already a BITC member you can support the programme in the following ways:
Support by referring jobseekers: BITC are looking to work with organisations who can refer participants to the programme.
Support by helping BITC deliver the programme: Speak to the team at BITC to find out more about how your business can partner with us to deliver job coaching across the UK.
How individuals can join Business in the Community's job coaching programme
Jobseekers interested in joining the job coaching programme should register through their support organisation.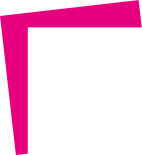 we can help you develop a skilled and inclusive workforce