Making Work Work: TLT taking a lead on net zero
TLT is taking a lead on net zero with clear and ambitious goals around sustainability. This case study outlines its actions and impacts.
There are no two ways about it – innovation is essential to decarbonising at the scale and pace needed to meet the UK's net zero target by 2050. TLT has clear and ambitious goals around sustainability and this case study outlines its actions and impacts.
About TLT
TLT is a law firm with significant expertise in the digital; financial services; future energy; government and public services; leisure, food and drink; real estate; and retail and consumer goods sectors. It has six UK offices in Belfast, Bristol, Edinburgh, Glasgow, London and Manchester and employs more than 1,200 people.
The issue
The UK has committed to achieving net zero by 2050 and every business has a role to play in that. At the same time, clients increasingly expect their law firms to have clear sustainability goals, and this is also becoming an important determinant in where people want to work.
What TLT did
As a major business and employer, and as a firm that's been actively participating in the future energy market for more than two decades, being sustainable is naturally a key part of TLT's strategy. This means it recognises that having clear, ambitious goals around sustainability and demonstrating its impact is critical to attracting and retaining staff and clients – and that it's the right thing to do.
In further recognition of this, innovation and sustainability are front-and-centre of TLT's values, which include "Challenge convention" and "Drive sustainable action". Its values set out the qualities it adopts and that guides the firm in everything it does, from how it operates as a business to how it supports its clients and participates in local communities.
But for innovation to work – bearing in mind you're asking people to be bold, takes risks and steps into the unknown – these messages need to come from the top.
TLT's strategy and values are endorsed and actively promoted by its senior leadership team, with Maria Connolly, head of future energy and real estate, and Helen Hodgkinson, chief people officer, being responsible for its delivery.
A gold standard approach
TLT worked with external consultants, Carbon Intelligence, to ensure that its net zero journey was as ambitious as possible, and in August 2022, its climate targets – including net zero by 2040 – were validated by the Science Based Targets initiative (SBTi is a collaboration between the CDP, United Nations Global Compact, World Resources Institute and World Wide Fund for Nature):
Reduce absolute scope 1 and 2 emissions 80% by FY2030 from a FY2019 base year
Reduce absolute scope 3 emissions 47% by FY2030 from a FY2019 base year
Reduce absolute scope 1, 2 and 3 emissions 90% by FY2040 from a FY2019 base year
This goes beyond the SBTI's recommendation that businesses have their emissions before 2030 and achieve a net zero before 2050, as well as the UK's commitment to achieving net zero by 2050.
In recognition of the urgency of the global climate crisis and the importance of rapid and deep emission cuts, TLT's targets put it at the forefront of the industry, as they are:
Science-based – meaning they align with the latest climate science
1.5°C aligned – meaning they pursue the lowest target for global warming recognised in the Paris Agreement and by major governments and scientists worldwide
Long-term and short-term – meaning they align with a net zero future
Total scope 1, 2 and 3 – meaning they include scope 3 supply chain emissions (traditionally excluded from corporate strategies, the bulk of TLT's emissions and the hardest to control)
Approved under the SBTi's new Net-Zero Standard – the world's first science-based standard for setting corporate net zero targets
TLT is now working on implementing its net zero roadmap and has also committed to offsetting its residual emissions in 2025 to enhance environmental protections even further.
Having an effective way of monitoring its environmental performance is crucial to achieving its goals, and in 2022 TLT achieved ISO14001 – the internationally agreed standard for effective environmental management.
Working with Business in the Community
TLT is delighted to partner with Business in the Community (BITC), The Prince's Responsible Business Network. As part of its Making Work Work campaign. TLT aims to #WorkItFairer #WorkitGreener #WorkItTogether.
Creating a net zero culture
TLT's commitment to achieving net zero is more than just words – it's a marked change in how it operates and measures its performance (across scope 1, 2 and 3 emissions), requiring innovation in strategy, governance, business operations, IT and data systems and employee engagement.
Recognising the challenge of getting 1,200+ people to understand such a technical area and reduce their emissions, TLT set clear objectives for its employee engagement campaign (boost education, encourage teamwork and generate new ideas) and came up with some successful ways to achieve its goals. Chief amongst these were mandatory e-learning; launching three sustainability pillars to help simplify the net zero challenge and focus people's minds (travel, purchasing and community); and setting up sustainability forums in every region.
TLT was the proud winner of the Best Environmental Initiative award at the People in Law Awards 2022 and it continues to run internal events to raise awareness of net zero. These have included Active Travel Week; a nature-themed mental health week; a video screening; and the forums have run activities such as a vegan cook-along, a quiz, a photo competition and a book swap.
Guiding our decisions
Putting sustainability at the heart of TLT's strategy means it guides decisions on everything from HR policy to real estate, and in 2021 TLT announced the launch of a new "concept office" in Glasgow to inform how it uses the rest of its physical space to support its sustainability goals. It wasn't the cheapest option, but it was the right choice for TLT and the planet.
Cadworks is Scotland's first net zero office building – it's constructed mostly from recycled materials and features 100% renewable energy; LED lighting throughout; air source heat pumps; and apart from some electric vehicle charging points, no car parking spaces, just 120 cycle rack spaces.
As a firm that's globally recognised for its work in future energy, including the rollout of the UK's electric vehicle charging infrastructure, decarbonising transport is also front of mind. As well as the sustainable travel options promoted by Cadworks, TLT has installed electric vehicle charging points at its Bristol headquarters and launched an electric car leasing scheme for staff.
Partnerships
Innovating to decarbonise must be a collaborative effort. As a business, TLT takes part in several joint initiatives including the following partnerships:
The Chancery Lane Project (TCLP): a global network of lawyers working together to produce, promote and utilise climate-aligned contract clauses. TLT has established a firmwide working group to take part in drafting and peer review sessions, and to promote the use and benefits of sustainable contracts across its teams and with clients. TLT was also invited to join TCLP's advisory committee for the built environment and is collaborating with it on a project to map the opportunities for climate-aligned contract clauses against the lifecycle of a building, enabling TCLP to prioritise the clauses that will have the most impact.
Forest Green Rovers (FGR): the world's greenest football club, the first and only vegan football club and the first to be certified as carbon neutral by the United Nations. TLT is offering pro bono support to the FGR community and fellow partners to drive forward common sustainability goals in business, the community and at home.
Belmont Estate: a country estate delivering environmental restoration, regenerative agriculture and free nature-based education for local communities, schools and colleges. TLT is its first corporate partner, helping to fund this crucial work, and is exploring further opportunities to collaborate, including a bespoke volunteering programme for TLT staff.
Impacts and outcomes
Industry-leading climate targets
Net zero by 2040
ISO 14001
Award-winning employee engagement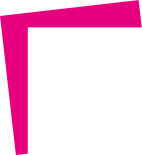 TOGETHER WE CAN CREATE A FAIRER, GREENER WORLD.