Southern Co-op win Queens Award for Sustainable Development
Long-standing Business in the Community (BITC) member, Southern Co-op, is presented with the prestigious Queens Award for Enterprise.
Long-standing Business in the Community (BITC) member, Southern Co-op, was recently presented with the prestigious Queens Award for Enterprise by HM Lord-Lieutenant of Hampshire.

The independent co-operative, which operates in activities including food retailing and funerals, was recognised with the Queen's Award earlier this year for its exceptional work in sustainable development. The Queen's Awards for Enterprise is the UK's most prestigious and coveted award.
During his visit to Southern Co-op, the Lord-Lieutenant praised the Southen Co-op for winning a "difficult award to achieve" and stated that he was honoured to present the award on behalf of The Queen.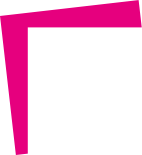 "There is always more to do and we hope to continue inspiring others to take action and join us on this journey to a sustainable future."

Gemma Lacey, Director of Sustainability and Communications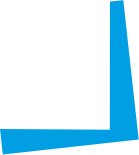 The Queen's Award for Sustainable Development recognises businesses that have commercially successful products, services and management that benefits the environment, society and the economy. To win the award, companies must demonstrate that they have achieved outstanding sustainable development for more than two years. Achieving this award was no small feat for Southern Co-op.
"Southern Co-op is awarded the Queen's Award for Enterprise in Sustainable Development because it can clearly demonstrate that it is delivering on its original purpose to put purpose before profit." – Queen's Award organisers
Southern Co-op's work with Business in the Community
During the Queen's Award presentation, Mark Smith the Chief Executive of Southern Co-op recognised its long-standing partnership with Business in the Community (BITC) in supporting the co-operative in its sustainability efforts and contributing to it achieving this award.
Southern Co-op has been a member of BITC for over 10 years and has made responsible business a core area of focus. Mark Smith, Southern Co-op's Chief Executive currently sits on our South East Leadership Board where he advocates for responsible business efforts in the South.
Southern Co-op has also engaged with BITC in other key areas such as supporting the National Business Response Network in the height of the pandemic; becoming a signatory of our Race at Work Charter and supporting refugees in Bristol through our Ready for Work programme.
Plans for a more sustainable future
Winning the Queen's Award does not mean Southern Co-op's sustainability work is done. The co-operative is currently working towards ambitious science-based targets to cut direct and indirect greenhouse gas emissions by 2030. This is supported by its climate action pathway of planned activity and an initial investment of £5.8m.
Reducing energy usage, supporting renewables, transitioning to electric vehicles and tackling food waste are just a few activities the business is focusing on to help further improve its sustainability. Speaking about its planned activities, Gemma Lacey, Director of Sustainability and Communications, said: "there is always more to do and we hope to continue inspiring others to take action and join us on this journey to a sustainable future."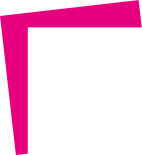 BE FASTER, BRAVER AND BOLDER ON YOUR RESPONSIBLE BUSINESS JOURNEY