Supporting Employee Wellbeing at JTI
JTI UK is committed to supporting employees' mental health and wellbeing, and creating a working environment where employees can bring their whole selves to work.
JTI UK is committed to supporting employees' mental health and wellbeing, especially in the ever-changing post-Covid working environment. JTI aims to nurture a positive working culture where employees can bring their whole selves to work, with the driving belief that a happy, energised, and empowered workforce is a productive team.
About JTI
JTI is the leading tobacco company in the UK, selling some of the most well-known brands of ready-made cigarettes, cigars, hand-rolling tobacco, tobacco-free nicotine pouches, heated tobacco and vaping products. From sustainability to gender equality, the business holds itself to the highest ethical and business standards, continually looking at ways to strengthen its practices and relationship with the community.
Through supporting, innovating, and bringing the community together, employees are given the space and autonomy to make employment meaningful.
The issue
Amongst an ever-changing and competitive recruitment landscape, JTI UK identified that in order to attract and retain the best talent, it would need to become an employer of choice. This would include leading on a range of initiatives, encompassing inclusion, wellbeing and training programmes, leading safety standards and community investment.
How JTI UK is supporting wellbeing in the workplace
An inclusive culture
JTI UK celebrates differences, inviting a mix of perspectives, backgrounds, and ideas to the table, believing a diverse workforce is a pillar that strengthens any productive team long-term. Making equality a formal business priority is a major part of this, with JTI setting up employee resource groups to help discuss women's empowerment, the LGBTQ+ community, and race and ethnicity. It has also created a generous global family leave policy, offering up to 20 weeks of fully paid leave to all eligible employees. In addition, JTI has an armed forces 'Inspiring and Hiring' programme, and also works with Leonard Cheshire as part of its Change 100 internship to offer paid placements to excluded groups, such as those with disabilities.
Flexible working
Adapting to the post-Covid working landscape was key for JTI UK. A New Ways of Working Initiative was launched in 2021 to boost flexibility, retention, and wellbeing, largely by removing the barriers and management styles of the past and bringing them in line with the expectations of a multi-generational workforce. This included core hours of 10am – 2pm, designed to fit around other personal commitments, and a 50:50 split between office and home working, supporting its employees to feel empowered to work efficiently around them. JTI UK also has a generous Carers Leave Policy to support employees with caring responsibilities, including emergency backup care.
Mental health
JTI UK emphasised raising awareness of mental health and equipping its team to look out for the signs and symptoms of poor mental health. Today, almost half the workforce is trained in mental health awareness, and it currently has one Mental Health First Aider per 12 employees across all areas including sales and warehouse, who are ready to provide confidential support and signposting to employees in times of need. The company also introduced wellbeing passports to support discussions between employees and their Line Managers.
Upskilling employees
Investing in skills has become a priority for JTI UK so that all employees are provided with the training to help the business excel. JTI holds ACCA Approved Employer Status and is a CIMA Training & Development Premier Partner. JTI UK has also developed in-house programmes, designed to encourage development and empower staff.
Working with Business in the Community
As well as looking after its existing employees, JTI UK has partnered with Business in the Community (BITC) and its 'Opening Doors' initiative to ensure job roles are accessible to all. It is also part of the 'Ban The Box' campaign, which provides opportunities for applicants with a criminal record to be considered beyond their conviction.
Impacts & Outcomes
JTI UK takes part in BITC's Responsible Business Tracker, where it outperformed the UK average benchmark score by 19% in terms of its commitment to the environment, employee wellbeing and local communities across the UK.
Awarded the Top Employer accreditation for the 10th consecutive year, JTI is leading the way as a best-in-class workplace for its excellent conditions and talent practices.
JTI UK is the first company in the UK to be given Platinum status by Investors in People for both its people and wellbeing practices
JTI UK holds Gold in the Mind Wellbeing Index
Find out more about working at JTI.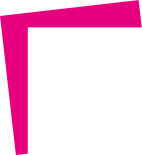 WE CAN TAKE YOU FURTHER ON YOUR RESPONSIBLE BUSINESS JOURNEY