UK Employment and Socio-economic Factors by Ethnic Group
This Business in the Community (BITC) factsheet will help employers better examine where the pay disparities for different ethnic groups may occur within their workplaces.
It is more important than ever that employers are aware of employee income and pay disparities. These Business the Community (BITC) employment and socio-economic factors factsheets on income, pay ethnicity and socioeconomic factors will help employers better examine where the pay disparities for different ethnic groups may occur. The factsheets can also help employers to examine where there may be under- or overrepresentation of different ethnic groups within certain levels in their organisation.
Black African
Black Caribbean
Chinese
Indian
Pakistani, Bangladeshi
Mixed Race
Median wealth assets by ethnic group
Employment and socio-economic factors by ethnic group
Download the suite of factsheets looking at the representation of UK employees from the backgrounds below within specific sectors and employment levels.
Download by ethnic group
BITC Race at Work 2015, 2018 and 2021 Survey data about UK employees has highlighted disparities in employment conditions. As the cost-of-living crisis worsens, employers must examine the disproportionate impact of the pandemic and pay disparities through the lens of ethnicity and socioeconomic factors.
The Race at Work Survey is produced in partnership with YouGov and aims to give an accurate picture of the current situation in the UK's workplaces. The data is used to help produce BITC's scorecard reports. The most recent, Race At Work 2021: The Scorecard Report, examines the progress being made across the employer landscape against the recommendations of Race in the Workplace: The McGregor-Smith Review.
For this analysis, BITC has worked with Professor Ian Thomson, University of Birmingham and Professor Nelarine Cornelius, Queen Mary University, on a longitudinal study of the Race at Work surveys of 2015, 2018 and 2021. The data sets provide insight into the workplaces of employees from every census demographic group in the UK by gender, sector, location, age and other intersectional factors. This factsheet looks at UK employees from Black African, Chinese, Indian, Pakistani, Bangladeshi and Mixed Race backgrounds and their representation within certain sectors and employment levels.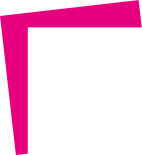 make race equality a priority