From prison to print room: how Ricoh supports offenders into work
After becoming a Ban the Box employer, Ricoh has taken the bold step to open a Digital Training Academy at HMP Onley.
Meeting prisoners first-hand at Her Majesty's Prison (HMP) Brixton on a Prince's Seeing is Believing visit inspired Ricoh Chief Executive Phil Keoghan to see what his organisation could do to improve employment outcomes for prisoners on their release.
READ MORE Find out more about the Ban the Box campaign and Business in the Community's work on employment
After signing up to Business in the Community's Ban the Box and forging links with several prisons, in 2017 Ricoh decided to launch a fully functioning print room and training academy within HMP Onley. The initiative will save the prison money on its printing bills while providing prisoners with accredited training and work experience that will help them gain future employment.
Making the business case
Ricoh, a global provider of print and information management solutions, is a supplier to Walgreens Boots Alliance, whose Executive Vice President Marco Pagni led the visit to HMP Brixton.
It was the combination of meeting prisoners, seeing the work other companies were doing in prisons and realising the commercial benefits of tapping into a willing workforce that was the catalyst for change, according to Ricoh's Community Investment Manager James Knox.
Ban the Box's impact on Ricoh
"Business in the Community's Ban the Box campaign has been incredibly valuable for leveraging your networks. Without BITC none of this would have happened," say James
"We started off doing employability workshops at HMP Onley and others through Milton Keynes College. Then we did some careers fairs and later started doing something unique. We went into HMP Onley to do volunteering and this opened up our staff to the benefits ex-offenders could bring to the business."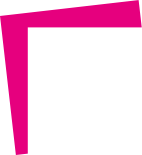 "The experience prisoners get with us will open them up to many, many job opportunities"

JAMES KNOX, COMMUNITY INVESTMENT MANAGER, RICOH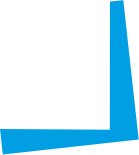 Ricoh identified a need to attract younger people, with fresh ideas and to develop a pipeline of talented workers from diverse backgrounds to future proof the business. It also calculated that a typical hire costs the business £390 so developing its own recruitment pipelines will lead to significant future savings.
Removing barriers and improving employability
The company signed up to the Ban the Box campaign in 2014 and, as a result, has developed relationships with several prisons, supported careers fairs and offered Release on Temporary Licence (ROTL) work placements to prisoners.
The Digital Training Academy at HMP Onley is a major step towards helping prisoners into employment on release, allowing them to gain qualifications in maths, English and printer maintenance while they are serving the last two years of their sentence. The print room and training programme provides skills and experience to about eight inmates each year, creating opportunities for them to become field engineers once they have served their time.
Offering jobs
On completing their training, prisoners will join Ricoh on a ROTL placement with a view to them gaining employment on release, either with Ricoh or with companies in its network requiring similar skills.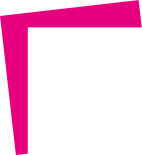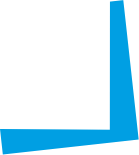 "We employ hundreds of field engineers so the experience prisoners get with us will open them up to many, many job opportunities with us but also with other organisations in our industry," says James. "On release we can take a few of them and we'll work with our networks to place people who've been through the programme with them."
LEARN MORE
Business in the Community is building thriving communities where people want to live and work