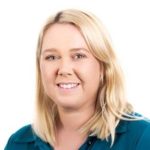 Marie-Claire Delbrouque has worked at Flagship Group since 2004. She is the Managing Director of Samphire Homes (one of the Group's three local housing associations), which manages approximately 10,000 homes across Cambridgeshire, Norfolk, and Suffolk.
She has led Flagship Group's commitment to ending homelessness in the east of England since 2020, and is CEO at Hopestead, the Group's charity. Hopestead works with local organisations to help them do more of what they are great at. It also supports people moving into their new home from a route of homelessness, ensuring they have everything they need.
Marie-Claire believes that communities are at their very best when everyone plays a part. By being a member of Business in the Community (BITC), Flagship can uncover further opportunities, share knowledge, and do more for its communities and really drive systemic change, ensuring that no one is left behind.
Marie-Claire was born and raised in a Flagship home, has a passion for social housing, and addressing the stigma that is associated with it. In her spare time, she enjoys spending time with her dogs, Jasper and Jeffrey and volunteering for local children's charities and hospices.