BITC statement on racism and the Euro 2020 final
Amanda Mackenzie OBE, Chief Executive and Sandra Kerr CBE, Race Equality Director, at Business in the Community (BITC) respond to the racism following the UEFA Euro 2020 final and challenges businesses to address racism.
"Following last night's Euro 2020 final, Business in the Community (BITC) stand in solidarity with all the players, colleagues, and our community at this time. We condemn the racism and racist attacks on all ethnic minorities following the game and do not support this behaviour in any way, shape or form. At BITC, we collectively work to enable responsible business, including challenging and calling out racism. This is a moment when business as a whole can be an ally. So we ask every business – what are you doing to put a stop to this?"
Find out more about BITC's work on race equality.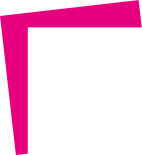 what if everyone felt included at work?