Business in the Community welcomes 78 new members in 2021
Business in the Community (BITC), the Prince's Responsible Business Network, welcomed 78 organisations into membership during 2021.
Comprising some of the UK's largest employers, businesses of multiple sectors, and vital public service and education providers, the new members have joined BITC's growing network at a pivotal time.
Some organisations have begun their journey of continual responsible business improvement by looking at how they can embed best practice at every level of their organisation. Others have started by working together to address the challenges created by COVID-19, driving community resilience and recovery, and seeking opportunities to support 'levelling up' efforts across the country. All will contribute to the mission started by BITC 40 years ago, creating positive impacts that benefit their communities, colleagues, and customers, and striving to ensure that the UK leads the world in responsible business.
Across the UK, over 600 BITC members embed responsible strategy and practices into their operations and take action to mobilise their skills, knowledge, and resources to support community activities, such as education and employment opportunities. Together, they are driving progress in line with BITC's Responsible Business Map, which is based on the United Nations Sustainable Development Goals (SDGs, also known as the Global Goals), and ensures good coverage of environmental, social, and governance (ESG) factors.
See a list of BITC members in England, Scotland and Wales.
See a list of BITC members in Northern Ireland.
Nick Diamond, Membership Director at BITC said,
"We are delighted that 78 organisations have become members of Business in the Community in 2021, and are already hugely encouraged by their commitment to responsible improvement.
The challenges posed by the pandemic, coupled with growing public awareness of key issues in responsible business – inclusion and diversity, employee wellbeing, climate action – mean that now is a vital time for businesses to take stock of their actions and ensure they create positive societal impacts.
Joining BITC gives businesses new opportunities to connect with others to drive lasting change and we are so pleased to welcome these new members to our growing and purposeful network, the UK's largest and longest established membership organisation dedicated to responsible business."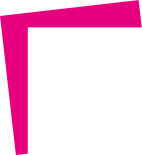 WANT TO make responsible improvements, become more sustainable, or connect more closely with the communities you serve?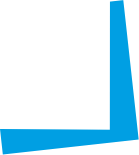 Organisations who joined Business in the Community in 2021
Archer IRM
Autotrader
Bank of America
Birmingham City Council
Bishop Fleming
Blaser Mills LLP
BMG Music Publishing
Brit Insurance Holdings
BritainThinks
British Airways
British Land
Browne Jacobson LLP
Business Stream
CALA Group Limited
Canada Life
CanPack Group
Centre for Environment, Fisheries and Aquaculture Science
Checkout
CITB
easyJet
Eigen Technologies Inc
Esken Ltd
Glen Dimplex Consumer Appliances
Graham
Grayce
Herbalife Nutrition
HGF Ltd.
HM Revenue and Customs
Hodge Group
Houses of Parliament Restoration and Renewal
Hutchinson 3G UK (Three)
Hydrock Solutions
Innovate Trust
Johnson Service Group
KFC (Great Britain) Ltd
Lewis Silkin
Livewest Homes Limited
Local Government and Social Care Ombudsman (LGO)
Microsoft
Morgan Sindall Construction & Infrastructure Ltd.
MTR Elizabeth line
NCC Group
Newcastle Building Society
Northumbria University
One Stop Stores Ltd
Osler Diagnostics
Pepper Money (PMB) Ltd
Platinum Facilities & Maintenance Services Limited
QuestGates
Quintessential Brands
Record Currency Management
Roche Products Ltd
Ryder Architecture Ltd
Sage plc
Serco
Sheffield Hallam University
Simplyhealth Group
Sinclair Group
Solenis
Southern Water
Sovereign Housing Association
Spencer Stuart
Standard Chartered
Teesside University
Teleperformance
The NHS Confederation
TJX Europe (TK Maxx)
Tribal Group
University of Leeds
University of South Wales
VMware UK Limited
VVB Engineering
Watches of Switzerland Group
We Are Pawprint
Wells Fargo
Wincanton
Worldline
Worley