Businesses must carefully balance employees' physical and mental health as Plan B comes into effect
Business in the Community has urged businesses to ensure that their employees are supported as working from home guidance comes into effect across England
Louise Aston, Wellbeing Campaign Director at Business in the Community, said:
"Today is the first day that the UK Government's Plan B Covid restrictions take effect. Many people will be feeling anxious about the unknown implications of Omicron and the possibility of the festive period being derailed, to the detriment of their mental health and wellbeing.
With the new working from home guidelines, it is very easy to feel isolated. That's why it is essential for employers to regularly check in with their teams, ask colleagues how they are feeling and provide social connections. Even just a virtual cuppa can make all the difference. We may be facing new restrictions but that doesn't mean we need to feel alone.
People are businesses' greatest asset and need to be treated with empathy, compassion, and kindness, especially now as we approach the festive season."
For more information, the What If Your Job Was Good For You? report offers a literature review and case study anthology of employers who have successfully introduced mental health measures for the benefit of their colleagues.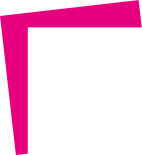 TRANSFORM WELLBEING AT WORK