Let's Talk About Race
A valuable BITC toolkit to open the conversation and help to develop both employer and community engagement.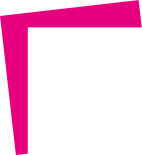 What are we waiting for?
Let's get started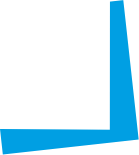 Initially published in 2017, this guide is still more than relevant today.
Introduction from Sandra Kerr CBE
"One of the key findings from Business in the Community's (BITC's) Race at Work 2015 survey of 24,457 people, the Race at Work 2018 survey of 24,310 people and the 2021 survey of 24,638 people was that employees from all ethnicities in the workplace said that their employers were not comfortable talking about race. I want to continue to support employers to open up the conversation, sign the Race at Work Charter and address disparities as they come to light while being transparent about the actions they are taking to do so.
This guide has been updated for 2023 because of the fresh insight into terminology from the Race at Work 2021 survey, and the rapidly changing pace of language around race inclusion in the UK. In a time when we are seeing an increased interest in ancestry with individuals finding out about their heritage with home DNA testing, it is likely that conversations about race, cultural identity and background will become even more popular and interesting. We want to encourage this conversation and not stifle it.
I hope that this updated guide will get Britain talking about race and ethnicity, discrimination, diversity and inclusion in an environment of 'uncomfortable confidence and respect and spark many new conversations which would not have happened otherwise.
Business in the Community's race campaign
Business in the Community (BITC) is committed to empowering employers to tap into this economic potential by accelerating change for ethnically diverse employees. We work with our network of private and public sector partners to offer tailored practical advice and share new insights to drive long-term change. We are also calling on the government to mandate ethnicity pay gap reporting.
LEARN MORE
Business in the Community is creating a
skilled and inclusive workforce for today and tomorrow.