A More Inclusive Workforce by 2025: are businesses on track?
Charlie Gibb, Employment and Skills Manager, Business in the Community (BITC), on the benefits on becoming an Opening Doors employer.

A year can be a long time in the UK's labour market, as recent events have taught us. However, since Business in the Community (BITC) launched our inclusive recruitment campaign Opening Doors in February 2022, many of the same recruitment challenges persist for employers. The UK still has a very tight labour market, with only one unemployed person for every vacancy 1. Meanwhile, employers seek to broaden their talent pipelines to drive greater diversity and inclusion, which are key to being a responsible and successful business2.
That's why BITC launched Opening Doors – to help businesses fill vacancies by reaching a more diverse and untapped talent pool. In recent years, many businesses have taken steps to support disadvantaged groups, whether through practical means, mentoring and coaching, or employability support. But at the same time, some of these employers are overlooking the impact that their own recruitment process can have on job seekers from disadvantaged groups.
Research has shown that if the UK was made up of 100 employers:
22% would close their doors to disabled people3
35% would close their doors to refugees4
35% would close their doors to education leavers5
58% would close their doors to homeless jobseekers6
70% would close their doors to people with convictions7
A collective effort
Since launching Opening Doors one year ago, 46 employers have committed to making changes to the way they recruit. Collectively, these changes will help make 640,000 jobs more inclusive while each individual business grows and diversifies its talent pipeline.
Many Opening Doors employers are proud of their work so far on inclusive recruitment, with Marks & Spencer, Deloitte, Thames Water, Ricoh, Co-op and Lloyds Bank amongst the 46 employers signed up.
So why have these businesses signed up to the campaign?
Opening Doors is a behaviour change campaign: we call on employers of all shapes, sizes and experiences to stretch their ambitions and make tangible changes. Employers that sign up commit to at least three specific actions across our five keys to inclusive recruitment to help achieve our ambition of making two million jobs more inclusive by 2025.
For example, Thames Water has committed to partnering with organisations that support disadvantaged groups into work, include diverse colleagues on interview panels and advertise jobs on channels that target disadvantaged groups. Rachael Parker, Employment and Skills Partner, explains that the business has signed up to the campaign because: "We see so much diverse talent through our partners, and we want to ensure our recruitment practices are inclusive, so we don't miss out on these candidates."
Similarly, Ricoh is building on its longstanding commitment to employ people with criminal convictions by committing to 14 different actions and has seen great progress since making changes to its job adverts and collecting diversity data at the application stage.8
Why should your business sign up?
Opening Doors aims to make two million jobs more inclusive by 2025. The more businesses that commit to Opening Doors, the greater the collective impact.
Whether your business is ambitious about inclusive recruitment or is just setting out on this journey, Opening Doors is a campaign for you; If you have skills shortages, if you are investing in diversity and inclusion, if you are active in your community – becoming an Opening Doors employer will help you maximise the impact of these efforts.
It is unclear what the next two years will bring for the economy and the UK's workforce. But if more businesses are willing to join the 46 Opening Doors employers changing the way they recruit, we can help to ensure the future world of work is more inclusive in 2025 than it is today.
Take action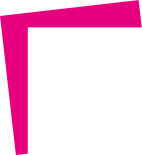 READY TO BECOME AN OPENING
DOORS EMPLOYER?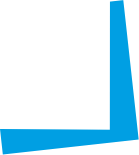 References
1 Vacancies and job in the UK (February 2023) Office for National Statistics (ONS) .
2 Sundiatu Dixon-Fyle, Kevin Dolan, Dame Vivian Hunt, and Sara Prince, Diversity wins: How inclusion matters (May 19 2020) McKinsey & Company.
3 Disability inequity at work (December 1 2021) FE News.
4 Opening Doors to Refugees, Business in the Community (BITC).
5 Hiring's new red line: why newcomers can't land 35% of "entry-level" jobs (August 18 2021) LinkedIn.
6 Crisis (16 December 2021).
7 A Question of Fairness (October 2018), PDF.
8 Ricoh is Opening Doors to disadvantaged talent (January 12 2023), BITC.