Now is Not the Time to Let Up
Cormac Healy, Education and Skills Manager at Business in the Community (BITC) warns against complacency in tackling the impact of the cost-of-living crisis.
As the cost-of-living crisis continues, with incomes predicted to be below their real-term pre-pandemic (2019-20) level even in 2027-281 , there is a real risk that the current state becomes normalised. The more a term is used, the more its impact is lessened. 'A new normal' is a phrase that has been used a lot in the past three years, and the longer the current crisis continues the more likely this is to be seen not as a crisis, but as the norm.
The impact of the cost-of-living crisis on businesses, communities, and individuals remains profound, however. Inflation in the UK remains punishingly high, at roughly 10%2, directly impacting the finances of businesses through their supply chains and employees as wages across the board struggle to keep up. The rate of business insolvency increased 57% from 2021 to 2022, a rate set to increase as pandemic-era government support dries up3. Energy prices have also remained stubbornly high4, and the mild winter of 2022-23 cannot be guaranteed as we look ahead to 2023-24. The average cost of rent in the UK is at an all-time high of £1,200 per month5.
All this is to say that now is not the time to let up on actions and engagements designed to alleviate the impact of the cost-of-living crisis. Quite the opposite. As leading practice in supporting communities, employees, suppliers, and customers is becoming clearer to businesses, increasing resources and support is available for those looking to take action.
Tackling the cost-of-living crisis: Business in the Community's approach
Business in the Community (BITC) reacted rapidly to the cost-of-living crisis by engaging our members and collating our network to form the Cost-of-Living Taskforce, formed of businesses from across the country passionate about responding to the crisis. Throughout the past year, we have been providing content and support to businesses looking to ensure that the actions they take are impactful. The Cost-of-Living Action Plan is one example that details the 12 calls to action to support you to be faster, braver and bolder in your response to the ongoing crisis – because we know the collective difference businesses can make at this vital time.
How can BITC support you?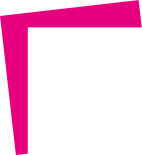 Fairer, greener, together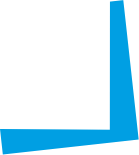 References
1 Resolution Foundation (January 2023) The Living Standards Outlook 2023.
2 Office for National Statistics, (March 2023), Consumer price inflation, UK.
3 Credit Connect (February 2023) Business Insolvencies increased by 57% in 2022
4 Office for National Statistics (May 2023), Cost of living insights: Energy.
5 Statistica, Average monthly rent in the United Kingdom (UK) in April 2022 and April 2023, by region.