Responsible Decision-Making in Times of Crisis 
Alastair Loasby, Responsible Business and Strategy Campaign Director at Business in the Community (BITC), on how business leaders should navigate times of uncertainty.
There are myriad options facing businesses at the start of any upheaval, but what makes for a successful response? What should business leaders be thinking about in these times of continued uncertainty?
At Business in the Community (BITC) we've reviewed responses to a range of global crises and identified a clear trend: responsible businesses perform better during crises. From purposeful companies outperforming peers during the 2008 financial crisisi, to responsible businesses responding most effectively at the start of the COVID-19 pandemicii, responsible businesses have consistently demonstrated their resilience. This is because, as the research shows, the factors that define a resilient system are inherent within responsible business: purpose, stakeholder collaboration, place-based approaches, diversity and inclusion, wellbeing, and system-level redundancy.iii
Five ways responsible business can navigate the current crisis
By looking at how businesses have most successfully responded to global events, we have identified these five considerations, which should guide responsible businesses now during this current crisis:
What are the legal implications and duties? Crises often bring legislative changes, from lockdowns to sanctions, but inevitably there is first a period of uncertainty as rule changes are developed and imposed. We've seen the most successful responses being built around the principle of identifying where the situation will end and getting there first. For example, it was clear to many that a lockdown was imminent before one was announced in the UK at the start of the COVID-19 pandemic. The most successful and responsible firms were able to anticipate this, close their offices as a test before the nationally imposed lockdown, and develop clear plans to support employees and businesses through the uncertainty.
What are the options? At the start of the Ukraine war, companies operating in Russia were faced with a range of options, including closing Russian operations, continuing at a smaller scale, divesting that part of the business, or seeking to continue to operate. Start by mapping options, including learning from previous crises.
What is the impact of these options? Consider the implications of each option on your key stakeholder groups, which BITC define as any group that is impacted by, has influence over, or with interest in your business. To do this most effectively, rank the likelihood and scale of impact on each stakeholder group, including through the lens of your material issues. For example, an energy generation company will need to consider the effect of each option on customers, communities and employees through the lenses of emissions, air and water quality, and health and safety, amongst others. Indicative material issues per sector are provided by SASBiv.
What are the risks of inaction? Inevitably this process takes time, and in a period of uncertainty, it can be tempting to pause and reflect. However, as we've seen from many a crisis in politics, inaction rarely has no impact. Instead, it most often pays to be an early mover when faced with tumult.
What's new? As the crisis evolves, the landscape and impact on your stakeholder groups will evolve. Use this as an opportunity to collaborate and deepen your relationships with your stakeholders by listening and understanding the impact of the crisis and your business decisions on them, then test and adjust your approach. Find out more information on stakeholder engagement.
These five steps can help a responsible business to take the first, significant operational decisions, yet we've repeatedly seen that your employees' quotidian decisions will ultimately define a business response to a crisis. To de-risk these decisions, a responsible business should embed and reinforce an ethical decision-making framework, and mobilise all employees at every level to embed responsibility.
Next steps
For more information on this approach or support in making responsible decisions during this difficult and uncertain time, please get in touch with me (Alastair Loasby, Responsible Business and Strategy Campaign Director at BITC) .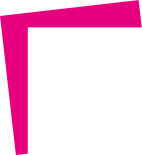 FAIRER, GREENER, TOGETHER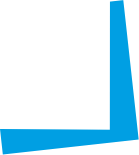 References
1 Forbes (May 2020) Why Purpose-Driven Businesses Are Faring Better In Covid-19
2 Forbes (June 2020) Resilience In Crisis: Coronavirus Reveals Why Businesses Must Do Good To Do Well
3 Zolli, A., Healy, A. (2013) Resilience, Business Plus
4 SASB Standards, Materiality Finder, https://www.sasb.org/standards/materiality-finder/