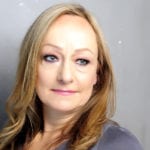 Bridget is a strategist by background, with a degree in languages from Oxford, an MBA from Insead and an MSc in Environmental Technology from Imperial. Bridget held multiple leadership positions in industry and in a global management consultancy before joining PwC in 2010.
With responsibility for the firm's internal corporate sustainability strategy, she focuses on innovation for better sustainability performance, spanning PwC's operations, supply chain and employee base. As a result, PwC is now a recognised leader in decoupling its carbon footprint from its business growth and in applying the principles of the circular economy to its business.
Bridget is a regular speaker on best practice in sustainability and has shared the lessons from over a decade of work to help companies accelerate the transition to a more sustainable economy. She also helped raise awareness of the climate and ecological crisis facing us, through a film Our Planet: Our Business, inspired by the Our Planet Netflix series.
Bridget is a Fellow of The Marketing Society and the Institute of Corporate Responsibility and Sustainability. She is a former Business in the Community (BITC) gamechanger and commissioner of the London Sustainable Development Commission.
Bridget is a member of both BITC's Climate Action Leadership Team and Net Zero Taskforce. She previously served as a core member on BITC's Circular Economy Taskforce for several years. She was seconded from PwC for a year to the Climate Champions as Business Engagement Lead, where she supported the COP26 climate summit and is continuing this secondment part-time in 2022.