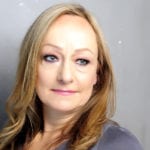 Bridget is a strategist by background, with a degree in languages from Oxford, an MBA from Insead and an MSc in environmental technology from Imperial. Bridget held multiple leadership positions in industry and in a global management consultancy before joining PwC in 2010.
With responsibility for the firm's internal corporate sustainability strategy, she now focuses on innovation for better sustainability performance, spanning PwC's operations, supply chain and employee base. As a result, PwC is now a recognised leader in tackling its carbon footprint and in applying the principles of the circular economy to its business.
Bridget is a regular speaker on best practice in sustainability, and has shared the lessons from over a decade of work to help companies accelerate the transition to a more sustainable economy in two 10 Years of Lessons Learned reports.1 2 She has helped raised awareness of the climate and ecological crisis facing us, through a new film inspired by the Our Planet Netflix series3.
Bridget is a Fellow of The Marketing Society and the Institute of Corporate Responsibility and Sustainability, a former Business in the Community gamechanger and commissioner of the London Sustainable Development Commission.
As well as sitting on Business in the Community's (BITC) Environment Leadership Team, Bridget is also a member of the Circular Economy Taskforce.
About BITC's Climate Action Leadership Team and Circular Economy Taskforce
Each area of work BITC undertakes is led by a group of senior executives who provide strategic guidance and support us in achieving our objectives.
The purpose of BITC's Climate Action Leadership Team is to help business drive innovation that turns the threats of the climate emergency into opportunity for people and nature.
BITC's Circular Economy Taskforce brings together a group of senior executives committed to delivering a high impact programme to bring the circular economy to life.
Find out more about BITC's work on the environment.
References

1. PwC (2017) Corporate Sustainability Lessons Learned: Going circular: Our 10 year journey; available at pwc.co.uk

2. PwC (2017) Corporate Sustainability Lessons Learned: Acting on carbon: Our 10 year journey; available at pwc.co.uk

3. PwC (2017) Our Planet: Our Business at PwC; available at pwc.co.uk