AXA volunteer provides support to Cardiff-based foodbank
Read how BITC's National Business Response Network provided specialist risk assessment expertise to Cardiff Foodbank.
With a growing number of individuals and families to support, Cardiff Foodbank knew it needed to review ways of workings to keep up with the increasing demand for its services. As a community group helping people through the cost-of-living crisis, the organisation was directed towards Business in the Community's (BITC) National Business Response Network (NBRN) for advice.
How does the National Business Response Network help community organisations?
BITC launched the NBRN at the beginning of the COVID-19 pandemic in 2020. It connects businesses with people and community organisations in need. Community organisations can access essential skills support through mentorship, skills advice and operational assessments.
The support initiative was reactivated in December 2022 with the support of multinational insurance company AXA, to provide much-needed assistance during the cost-of-living crisis.
BITC and AXA UK connect Cardiff Foodbank with risk expert Jonathan
In response to Cardiff Foodbanks' request for support, BITC turned to its trusted partner AXA UK. AXA identified business volunteer Jonathan as the ideal person to help with the risk mitigation work. Jonathan, a risk expert with experience developing solutions to complex operational issues, attended a training session from BITC in the form of a 'Lunch and Learn'. Following the training, Jonathan was introduced to Mark (Logistics Manager) and Emma (Project Manager) at Cardiff Foodbank to understand better the organisation, the problems they faced and most importantly, what Jonathan could do to help.
Jonathan immediately began working and reviewed the current risk assessments at Cardiff Foodbank. He gave the team helpful guidance on the important aspects to remember when performing future risk assessments.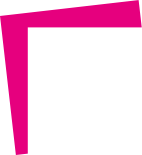 "Jonathan (National Business Response Network Volunteer) was super-helpful and has given our Logistics Manager lots of useful advice and resources."

Emma, Cardiff Foodbank Project Manager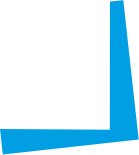 A rewarding experience for the foodbank
The support provided by Jonathan puts Cardiff Foodbank in a much better position to support its 12,000 beneficiaries and the team were glowing in their praise for Jonathan's "great support" and "extensive experience.".
Project Manager Emma said: "Jonathan was super-helpful and has given our Logistics Manager, Mark, lots of useful advice and resources."
Rewarding for the volunteer too
The experience was equally rewarding for Jonathan, who could give back to his community and share his expertise with Cardiff Foodbank: "(It was a) great experience and fulfilling, knowing I helped someone with my skillset". He also said that this opportunity encouraged him to volunteer again and would like to maintain a relationship with the Cardiff Foodbank, leaving the door open for further support.
Taking action at Cardiff Foodbank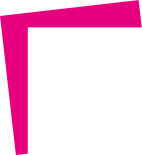 find out more about how
Employee volunteering can change lives