John Lewis helps to boost digital inclusion for the homeless
Retailer John Lewis is supporting Greater Manchester homelessness charity Mustard Tree tackle digital exclusion through the NBRN.
Mustard Tree is more than just a homelessness charity. Since 1994, the organisation has worked hard across Greater Manchester to create opportunities for people by offering practical support, friendship and connections into work.
It is tackling both the causes and consequences of poverty and homelessness through immediate support. This support includes food, clothing and toiletries, and long-term opportunities, like classes, clubs and training.
As the organisation's lead for Volunteering, Activities and Development, Harry Dwan says: "We believe in a Greater Manchester where everybody has the opportunity to be a connected, valued and contributing member of society."
The use of technology can often be crucial in helping people improve their lives. For example, being able to access the internet can open doors to job opportunities. That is why the partnership created with retailer John Lewis, as part of Business in the Community's (BITC) National Business Response Network (NBRN) initiative, has been so fruitful. The retailer has enhanced Mustard Tree's digital inclusion programme by donating:
two Surface tablets
an Android tablet
seven top-of-the-range smartphones, such as the Galaxy S10.
The technology is helping to transform the lives of 19 people who had been previously digitally excluded from society. Mustard Tree is passing the tech on to individuals, and using it to teach people sustainable and practical digital life skills during its courses.
As Stewart, a participant in one of the charity's digital skills courses said: "Being able to play around with and use smartphones and tablets whilst we're being taught is great. Knowing we can leave the course with a device, data and the know-how to use this technology just solves loads of problems."
The NBRN connects businesses with community organisations across the UK to harness the resources and expertise needed to help them build back. It has already made close to 5,000 connections. Visit NBRN's platform and pledge support.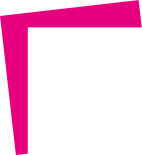 BECOME PART OF THE UK'S LARGEST RESPONSIBLE BUSINESS NETWORK