Keenan Recycling: Setting an example for small businesses
Learn how Business in the Community (BITC) has supported small business, Keenan Recycling, to help lead the responsible business movement with a robust Net Zero plan.
Business in the Community (BITC) member, Keenan Recycling, is the UK's leading organic waste management company. Every year, Keenan Recycling transforms 100,000 tonnes of garden and food waste into compost which is used by farmers and to create valuable biofuels for green electricity.

Keenan Recycling had humble beginnings as a small garden waste composting business and has now evolved to have nationwide coverage. As a small business, BITC has supported the company on their journey, providing guidance and sharing best practice to help it put the necessary plans in place.
While our membership includes businesses of all sizes, we understand the specific challenges small businesses can face. With limited resources available in a growing business, being responsible is not always easy. Keenan Recycling found this to be the case at the beginning of its journey with us. However, with our support, they are now setting an example for others to follow.
Wanting to future-proof and do good but lacking direction

Before joining BITC, Keenan Recycling found that although it had a greater purpose to be a responsible business and had achieved the Living Wage Employer accreditation, it lacked focus, structure and clear direction. The business knew it wanted to make doing the right thing part of its growth journey – rather than simply 'worrying about it later' but without a responsible business road map, it lacked insight into what its next steps should be.
In addition to this, the recycling company found that it lacked a clear understanding of how to act to achieve Net Zero but understood that this was incredibly important to stay ahead in a changing world.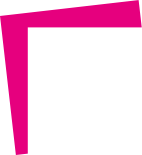 To trade in today's world, responsible business is a must, not just for moral values, but also for commercial sense. In other words, it is a requirement.

Gregor Keenan, Company Director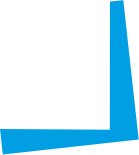 Speaking on why Keenan Recycling made the decision to become a BITC member, Company Director Gregor Keenan said: "We wanted to do the right thing. We started by becoming a Living Wage Employer as we wanted to treat people fairly and be a decent business. We joined BITC to learn more about becoming a responsible business.
"Since the 2021 United Nations Climate Change Conference things took pace and buzz words like 'ESG' and 'Net Zero' were on everybody's radar. Without addressing those issues, we believe businesses will be left behind. To trade in today's world, responsible business is a must, not just for moral values, but also for commercial sense. In other words, it is a requirement."
Joining BITC in 2019 and taking positive action has been a very positive experience for Keenan Recycling in terms of achieving its goals to drive change and remaining focused on a clear action plan. Working closely with a dedicated Relationship Manager and our advisory services, Keenan Recycling found that it could stay engaged in the responsible business conversation, whilst keeping up the momentum on its activities.
Working in collaboration with BITC, Keenan Recycling has now created a robust Net Zero plan. While achieving this goal is a challenge, particularly for a small business, having a clear plan of action is helping Keenan Recycling to make progress each day.
Keenan Recycling has also committed to BITC's Opening Doors Campaign for a more inclusive recruitment process and diverse workforce.
Additionally, Keenan is planning to achieve the UK B Corporation accreditation. To help the business do so, we have introduced its Head of Sustainability to another BITC member which has recently gone through the process to provide support and guidance.
Keenan has joined the Aberdeen BITC CSR Network with the aim to discuss the different responsible business dimensions and collectively make an impact in the region. The network has agreed to make an impact in the local food bank, where the demand increased, and the donations reduced as a result of the cost-of-living crisis.
The recycling company plans to remain closely engaged with BITC, as well as our network of members by sharing experiences from its own journey and encouraging others to make a stronger commitment to food waste management. Keenan Recycling sets a great example for responsible business action for both small and large organisations across the country. Starting out with little idea of where to start to drive positive change, Keenan Recycling is now leading the responsible business movement alongside the BITC network, while continuously learning and improving.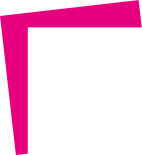 we can take you further on your responsible business journey