Making Work Work: responsible recruitment at Noble Foods
After facing recruitment challenges in 2021, Noble Foods Ltd took a new approach to recruitment and considered widening opportunities in the local community.
Noble Foods Ltd based in Gainsborough, Lincolnshire was facing recruitment challenges back in March 2021 with changes to the local labour market. It needed to take a different approach to recruitment.
About the company
Noble Foods encompasses milling, poultry, agriculture and consumer foods business units. Within this, the business owns several successful brands, including the UK's largest free-range egg brand 'the happy egg co.', Freshlay Golden Yolks, Heritage Breeds and Purely Organic, which was recently certified as Carbon Neutral by The Carbon Trust. The company has received global recognition for its animal welfare standards through the Business Benchmark on farm animal welfare (BBFAW).
Post-pandemic the UK economy experienced its worst labour shortage since 1997. Staff availability reduced at the quickest rate on record and from January to July 2021 there was a 200% increase in vacancies being advertised online. Additionally, there was no temporary labour available.
Whilst the business reacted by increasing wages and implementing a retention bonus there was still a shortage of applications and a high turnover rate of new starters meaning that shifts were undermanned.
What the company did
HR Business Partner Kirsty Black took the lead on a new recruitment approach and wanted to consider widening opportunities to others in the local community.
A call to the local specialist school, AEGIR had come just at the right time. Adam Stainton, 19, was the first student to work on the SEND Employment project from the school in October 2019.
Adam was a young man with autism who was low on confidence both socially and academically but had the motivation to work and to help support his mum with the family finances and having his own independence.
Adam had an initial look around at the processing plant on Corringham Road and took some time to think about which department he would like to work in.
Adam surprised school staff as initially it was thought the packing department may have been a better fit for him, but Adam was most interested in the Butchery department despite this being a busier environment.
Initially, Adam's working hours coincided with the days he attended school. He also started at the same time 8.30am to maintain his routine.
Adam worked until lunchtime each day and did one job at a time in order for him not to become overwhelmed, and to develop his understanding of the processes within the butchery department.
Adam required more input than most new starters and to begin with he had a 1:1 job trainer to work alongside him who supported his induction into the company.
As the new environment can be daunting for any new member of staff, a gradual approach to get Adam more familiar with the premises was adopted.
During his work commute, Adam was met at different points until he could build up his confidence to come to work without support. Adam was initially met at the security office but then this transitioned to the clock-in machine, changing rooms and hand wash station to build Adam's workplace routine slowly.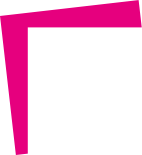 Adam's progress at Noble Foods was my highlight of 2021. He doesn't have any time off, he's never late and I do hear of any problems with his work. I wish I could have 22 Adams!

Kirsty Black, HR Business Partner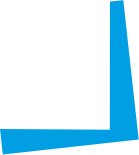 Adam's Mum, Suzanne has seen a real difference in Adam since he started work and that he has really grown up. She no longer has to get him up in the morning and he gets himself to work independently and on time. He spends his wages wisely and is now able to treat himself to things when he wants them.
Suzanne couldn't speak highly enough of the support Adam has been given. "I was dreading Adam leaving school. I spent most of my time going up there because he had struggles but Noble has been amazing."
Noble Foods wants to lead innovation and best practice in the food industry. Download Noble Foods' 2022 Purpose Report
Working with Business in the Community
Noble Foods is delighted to partner with Business in the Community (BITC), The Prince's Responsible Business Network. As part of its Making Work Work campaign, Noble Foods is determined to #WorkItFairer for people just like Adam. #WorkItFairer #WorkitGreener #WorkItTogether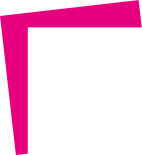 TRANSFORM MENTAL AND PHYSICAL HEALTH IN YOUR WORKPLACE