Orbit Group: Insights on Using Responsible Business Tracker®
We hear from Russell Smith, Environmental Social Governance (ESG) Lead at Orbit Group housing association on taking the Responsible Business Tracker® and becoming a member of Business in the Community (BITC).
In this Q&A, Russell Smith, Environmental Social Governance (ESG) Lead at Orbit Group housing association discusses Business in the Community's (BITC) Responsible Business Tracker® and becoming a member of Business in the Community (BITC).
Orbit Group has approximately 46 and a half thousand properties over the Midlands, the East and the South of the UK. It is a property developer for affordable and shared ownership housing.

Why did Orbit Group take the Responsible Business Tracker®, and what difference has it made?
We first took the Tracker® when BITC launched it in 2019. For us it was an opportunity to understand externally about other businesses' performance. We've got a really good idea of our performance within our sector and having this opportunity to look across other sectors and understand how businesses are performing in certain areas, like diversity and inclusion or climate change, enables us to see how we compare to others, and how we can work together with other businesses too.
It's also a way to understand what other initiatives businesses have been driving and the ways they are driving change, which we can learn from in our own organisation.
How has the Tracker® helped you become a force for good?
The Tracker® has enabled us to understand our strengths and the opportunities available to us. The data allows us to start driving programmes that will positively impact both socially and environmentally.
Over the past two years, the Tracker® has empowered us to create an environmental team and to do a huge amount of work around climate change: we have started to measure our scope 1, 2 and 3 emissions and we are developing our commitments and targets within our sustainability strategy to become a net zero business.
Beyond the environmental piece, we have started to instil social targets and commitments, including mental health and wellbeing, both at work and within communities.
How has using the Tracker® helped change how your employees, investors or customers perceive you?
At the end of last year, we launched our new responsible business webpage on our corporate website to showcase our Responsible Business Tracker® results and give examples of the work that we're doing. So externally, people can now see our performance in each area, as well as real-world examples of the work we're doing to drive change.
For us, it's really important that we both showcase where we're doing well as a responsible business and also encourage others to follow suit and drive change too. Publicising our results in this way also ensures that, as a business, we are focused on driving change right from the very top, all the way down.
What impact does participating in the Tracker® consistently have on your business?
We were early adopters of the Tracker® and it was the first time we had done anything like that before. It took a little while to get everyone used to it and we began by participating every two years. Now we're shifting our process and participating annually. This demonstrates the buy-in from people internally and also the desire our team has to measure our efforts and deliver change.
The Tracker® makes an impact by encouraging conversation around our responsibility as a business and allowing us to analyse our results and then develop programmes in response. It's also encouraged us to develop partnerships with other businesses, such as Barclays and Wildlife Trust, to deliver joint programmes that support our customers, communities and employees.
When we get our results back, we're hoping to engage the whole business with a deep-dive session into our results to understand together what areas we need to grow. From this, we plan to develop a clear action plan and targets, so that, come the next Tracker® intake, we will hopefully see significant change and development. We don't want to see the same results on a yearly basis.
Why did you become a member of BITC?
As a business that has a social purpose of proving affordable housing, it has always been important that we ensure we're supporting communities and customers. Driving change and the possibility of working together with other businesses to do so is why we decided to become members. We can gain a lot of knowledge and an understanding of what works from other businesses, so this aspect of membership is really valuable to us.
Signing the Race at Work Charter in 2019 and making the Mental Health at Work commitment are examples of how we've used BITC's set format to drive change that is proven to work and be impactful.
BITC's frameworks have enabled us to drive real change, including instilling mental health first aiders across every department in our business which we've seen enthusiasm and positive feedback for from employees.
We want to continue this work and ensure that our employees or customers are receiving the best service that we can possibly provide
Why do you think it's important to be a responsible business in 2023?
During these very testing times that we're experiencing due to the cost-of-living crisis, it's important to us that we provide support and additional services to our customers – who are some of the most vulnerable people in the UK.
We have a responsibility to ensure that we understand our customers' needs and try to meet them: whether that's by creating further partnerships, providing workshops around reducing energy and communicating what support is available to them.
What would you say to a business considering the Tracker®?
Until you have gone through the process of questioning and analysing what you already deliver, it's very hard to know where you sit as being a responsible business.
The Tracker® shows you exactly what your strengths are and where there are opportunities to change and where you need to do further work.
What would you say to a business considering BITC membership?
BITC membership has given us a great opportunity to network; to understand and prepare for changes around us; to enable further development in our responsible business programmes; to implement tried-and-tested initiatives that are proven to work; and to speak to and learn from others.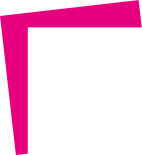 RECEIVE THE TRACKER AS A
MEMBERSHIP BENEFIT