Health and Wellbeing
Commit to transforming mental health and wellbeing at work
Introducing the Workwell Self-Assessment Tool and Workwell Commitment: Two initiatives aimed at unlocking the full value of employee wellbeing. The Tool, based on the BITC Workwell Model, assesses current wellbeing strategies, and helps guide future planning. The Commitment is a public commitment by businesses to prioritise employee wellbeing, serving as a roadmap for action.
The Workwell Commitment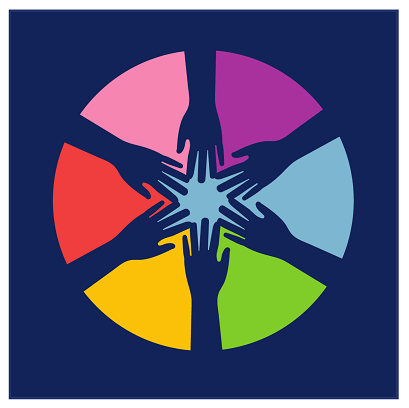 The Workwell Commitment is a simple framework for employers looking to prioritise their people, enabling them to thrive at work. It sets out three steps as a roadmap for action on employee wellbeing.
Making the Workwell Commitment is free
and open to organisations and businesses
of all sizes and sectors.

The Workwell Self-Assessment Tool
The Business in the Community Workwell Self-Assessment is a measurement tool for evaluating your organisational wellbeing journey. The assessment
enables all organisations to understand their
starting point of a process of improvement
that supports a thriving workforce.
Participation in the self-assessment is free and open to organisations and businesses of all sizes and sectors.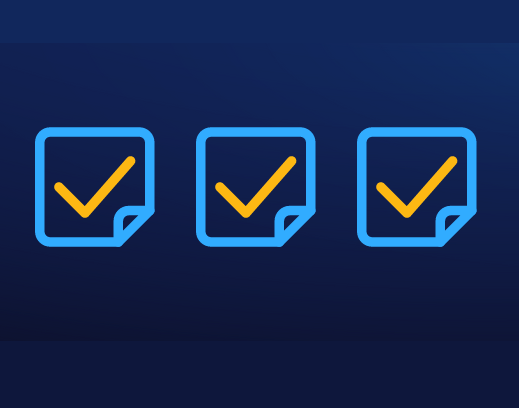 The Workwell Model
The model is evidence-based, widely endorsed and positions thriving people at the heart of organisational purpose, culture and business strategy, enabling sustainable employee health and wellbeing.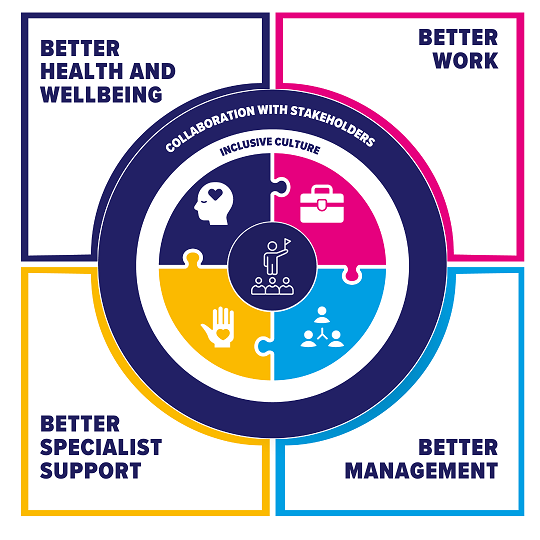 The model provides a unique "gold standard" framework for an intersectional and inclusive approach, enabling individuals, teams and organisations to thrive.
Revolutionise your workplace
Business in the Community's (BITC) reports What If Your Job Was Good For You and Your Job Can Be Good For You identify actions employers can take to transform wellbeing at work. The reports set out how business leaders can create an environment where employees feel supported to do their best work and how good jobs, that drive sustainable positive mental health outcomes can be achieved for all.
The most recent report in the series, Prioritise People: unlock the value of a thriving workforce, demonstrates the compelling business case for allowing employees to be at the heart of their organisational purpose and business strategy.
Each report contains guidance, signposts to further resources and case studies from BITC members.
What If Your
Job Was Good
For You?
Identify how business leaders can create an environment where employees feel supported to do their best work.
Revolutionise Your Workplace: your job can be good for you
Find out how businesses can revolutionise the way employees work while supporting broader responsible business goals.
Prioritise People:
unlock the value of a thriving workforce
This report defines the business case for putting people at the heart of organisational
strategies.
Key facts
Business in the Community defines "wellbeing" as the mutually supportive relationship between an individual's mental, physical, social and financial health and personal wellbeing.
Taking a whole organisation approach to embedding wellbeing into an organisational culture is key to achieving maximum impact. Wellbeing should be positioned as a strategic boardroom issue supporting thriving people, thriving businesses and thriving communities.
One-quarter of employees have considered resigning due to stress, and one in ten has done so.1
Over a third (34 %) of line managers still feel unempowered in their roles and would welcome any move to increase their independent authority.2
Four in five employees

have reported that an inclusive leader has improved their performance and productivity

.3
According to CIPD's Employee Outlook survey, being under too much pressure at least once a month makes individuals feel depressed or anxious, and most say it reduces performance.
Presenteeism from mental ill-health alone costs the UK economy £15.1bn a year, almost twice the business cost as actual absence from work.4
EVERYDAY INCLUSION AND WELLBEING

With a new international psychological health and safety standard in development for launch next Spring, employers need to foster an inclusive culture by adopting a tailored employee-led approach that considers mental health and wellbeing through intersectional lenses, enabling people to bring their whole self to work. Psychologically safe workplaces provide a culture where teams are safe for interpersonal risk-taking and team members feel accepted and respected. It is also the most studied enabling condition in group dynamics and team learning research.

Cultivating inclusive cultures and working environments is crucial to supporting the mental health of employees. COVID-19 has acted as a powerful catalyst to elevate mental health on a par with physical health.

However, Business in the Community's Mental Health at Work 2020 research produced in partnership with Bupa has highlighted that 41% of employees have experienced poor mental health related to work in the past year. Physical health and safety compliance at work is well recognised in a way that psychological safety is not. Employees don't expect to be physically injured at work and it is unacceptable that they are being psychologically harmed. Psychological health and safety risks in the workplace need to be considered equally in conjunction with physical health and safety as a basis for inclusion and to enable employees to thrive.
Find our how BITC can support you to take action.
CLICKSILVER CONNECTIONS – AN EMPLOYEE VOLUNTEER OPPORTUNITY

Promoting essential digital skills to help vulnerable people connect with family and friends.

Support vulnerable people to develop digital skills
Help vulnerable people become more connected.
Help to reduce their loneliness.
Help to increase their independence.


Is your organisation able to provide an internal business lead to recruit and manage 25 or more volunteers?
Interested in finding out more? Contact your relationship manager for further details
Take action to be the most responsible business you can be
Transforming health and wellbeing at work

Subscribe to our newsletter

Connect and go further, faster

References

1 Mind, 2015
2 Engage for Success, Bringing the line to life, 2013
3 Business in the Community, Inclusive Leadership,2011
Available upon request
4 Business in the Community, Inclusive Leadership, 2011
Available on request