The Watches of Switzerland Group is Making Work Work
The Watches of Switzerland Group is wowing clients while also caring for its colleagues, communities and the planet.
The Watches of Switzerland Group (WOSG) is an internationally recognised retailer of world-leading luxury watch brands, with a complement of luxury jewellery brands, offering the finest selection of timepieces from all the major groups and independent brands, as well as from a number of smaller, independent brands. Its purpose is to 'wow' clients while caring for its colleagues, communities and the planet.
About Watches of Switzerland
The Group operates well-established high street stores in the UK, US and Europe along with a number of mono-brand boutiques and 'pre-owned' businesses – all supported by highly skilled repair specialists and some of the world's finest silverware and jewellery workshops.
With more than 2,550 colleagues across the UK, US, Sweden and Denmark, 'doing the right thing' is a fundamental part of how it does business – and the secret to its long-standing success.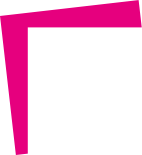 We understand we can make the biggest impact with a shared vision and shared goals and that we'll all progress faster if we can learn from each other and influence change where it needs to happen!

Brian Duffy, CEO, WOSG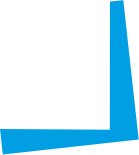 How the Watches of Switzerland Group is Making Work Work
#WorkItTogether
WOSG recognises the important part business can play in helping to tackle environmental and social issues – especially when led from the top.
It works together with its brand partners and suppliers to embed responsible sourcing practices and widely encourages innovation across its business model and product range to optimise precious resources and its performance, as well as to minimise any negative impacts from its operation.
In the last 12 months, WOSG has:
joined Business in the Community (BITC)
engaged with stakeholders to understand what business issues matter to them.
#WorkItFairer
WOSG takes great pride in operating with integrity and transparency in all its interactions.
Its Diversity Council advocates for under-represented groups and is helping to harness the power of diversity through the cultivation of healthy, inclusive working environments where colleagues feel they belong, have a voice, are valued, and can be their authentic selves.
In the last 12 months WOSG has:
achieved a colleague engagement score of 86%
ranked #11 in the FTSE 250 'Women on Boards and in Leadership Index' – up from #98
gave every colleague a stake in its company with an award of free shares – plus the opportunity to further invest through the launch of a new share save plan
WOSG is reducing the risk of human rights issues within its operation and supply chain by leveraging digital technology along with strengthening policies, processes and due diligence as well as increasing training on labour standards.
In the last 12 months WOSG has:
partnered with EcoVadis to introduce its supply chain management system.
partnered with the Slave-Free Alliance to build its resilience to modern slavery and labour exploitation.
#WorkItGreener
WOSG supports the transition to a low carbon economy and has set near-term Science Based Targets (SBTs) aligned to 1.5°C under the Paris Climate Agreement, with the aim of achieving Net Zero emissions by 2050.
The company is driving continuous improvement in carbon reduction and energy efficiency through its procurement decisions, the design and modification of its showrooms, facilities management, transportation and by switching to renewable energy sources.
WOSG is growing its range of products with environmental and social attributes and is helping its clients reduce their environmental impact by extending the life of watches and jewellery through repairs and reuse, as well as promoting innovation and advancements in sustainable design and packaging.
In the last 12 months WOSG has:
measured the full extent of its Scope 1, 2 & 3 carbon emissions – from how it cools, heats and lights its showrooms and offices to how it sources, transports, repairs, reuses and recycles the products it sells and the resources it uses
committed to reducing Scope 1 & 2 emissions by 50% and Scope 3 emissions by 42% by 2030 and has signed up to the Science Based Target initiative (SBTi) for target validation
accelerated its carbon reduction programmes, including rolling out LED lighting across its estate, transitioning to an electric or alternative fuel fleet and powering its properties with clean energy
shown continued support for a more circular economy by growing its repair service and sales of pre-owned watches considerably.
#WorkItBolder
WOSG established The Watches of Switzerland Group Foundation with a £4.5 million donation to support vulnerable people living in poverty within our communities, which the pandemic and the cost-of-living crisis have exacerbated.
Benefitting causes so far include The Prince's Trust, Crisis, Local Foodbanks and Fuelbanks, The Prince and Princess of Wales' Hospice in Glasgow, The British Red Cross Crisis Appeal for Ukraine.
WOSG colleagues regularly volunteer for local causes and the company was the headline sponsor for the 2022 Prince's Trust Palace to Palace bike ride, raising more than £100k to help young people to get the best start in life.
#WorkItFaster
WOSG continues to strengthen its governance to ensure environmental and social matters are addressed at the highest level of its business.
In the past 12 months WOSG has:
Working with Business in the Community
WOSG is on a journey of continuous improvement and in 2022, completed BITC's Responsible Business Tracker to benchmark its progress against its materiality assessment, peers and alignment with the United Nations Sustainable Development Goals.
The recommendations from the Tracker are helping to both endorse and further guide the company's work as it builds a more sustainable future that wows clients, while caring for its colleagues, its communities and the planet.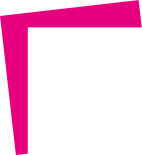 TOGETHER WE CAN CREATE A FAIRER, GREENER WORLD.