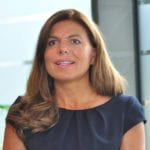 Emma Codd is Global Inclusion Leader for Deloitte and leads on the development and delivery of the global inclusion strategy, with a primary focus on gender and LGBT+ diversity and mental health.
From 2013 to 2019 Emma was Managing Partner for Talent for Deloitte LLP in the UK and sat on the firm's executive committee, a role that she held alongside her client-facing role as a Partner in the financial advisory practice. During this period Emma led a period of significant change for the firm from a diversity and inclusion perspective. This included the firm's award-winning approach to respect and inclusion – a culture-change programme that underpinned all of the firm's actions on diversity. Alongside this focus on culture, Emma devised and implemented targeted interventions aimed at positively impacting from a gender, LGBT+, ethnicity and social mobility diversity perspective. This included early voluntary gender and ethnicity pay gap reporting. Emma also led the UK firm's approach on mental health, overseeing a period during which stigma was reduced and an array of support for those with mental ill health was introduced.
In addition to sitting on the Business in the Community Gender Equality Leadership Team, Emma is also a member of the LACA Lead the Change board, established by the UK Government to take forward work to increase the diversity and inclusion at the top of the UK's leading organisations, and the UK Thriving at Work Council.
She lives in London with her husband and their twin daughters.
About BITC's Gender Equality Leadership Team
Each area of work BITC undertakes is led by a group of senior executives who provide strategic guidance and support us in achieving our objectives.
The purpose of BITC's Gender Equality Leadership Team is to help ensure that women can achieve their full potential at work.
Find out more about BITC's work on gender.