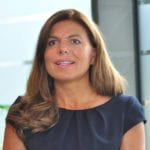 Emma Codd is a Partner of the professional services firm Deloitte, where she is Special Advisor on Inclusion for Deloitte Global.
Prior to this, Emma was the Managing Partner for Talent for Deloitte UK, a role she held for six years, and Deloitte NWE, sitting on the executive committees for both.
Since 2013, Emma has designed and led significant change to the firm's talent agenda, most notably in relation to agile working (including the design and implementation of the award-winning Time Out programme); gender balance (a focus on culture change alongside targeted interventions, which has seen the firm make meaningful progress on this issue); respect and inclusion (including the award-winning Ask Yourself film and the firm's mandatory inclusive leadership sessions); and social mobility (including the introduction of academic institution-blind recruitment and contextualisation of academics). These changes have led to a significant positive change in the firm's diversity metrics.
Emma, who is a strong advocate of gender pay gap reporting, was named the 2015 Woman of Achievement by Women in the City and featured in the 2017 and 2018 Financial Times HERoes list, which celebrates the top 100 female leaders who support women in business. In October 2018, she was named as one of the top 50 LGBT Ally Executives by OUTstanding. In April 2018, Emma came second in Accountancy Age's list of most influential Women in Finance and, in June 2018, she was named Ambassador of the Year at the Women in Finance Awards.
Emma sits on the Business in the Community (BITC) Gender Leadership Team.
In September 2019, Emma became a member of the Lead the Change board, established by the UK government to take forward work to increase the diversity and inclusion at the top of the UK's leading organisations.
She lives in London with her husband and their twin daughters.
About BITC's Gender Equality Leadership Team
Each area of work BITC undertakes is led by a group of senior executives who provide strategic guidance and support us in achieving our objectives.
The purpose of BITC's Gender Equality Leadership Team is to help ensure that women can achieve their full potential at work.
Find out more about BITC's work on gender.