GENDER EQUALITY LEADERSHIP TEAM
CREATING A MORE GENDER EQUAL WORKING WORLD
PURPOSE
The purpose of Business in the Community's (BITC) Gender Equality Leadership Team is to help create a gender-equal working world where everyone, regardless of gender, can flourish.
FOCUS AREAS
Workplace culture: to help members create a workplace culture free of bias and underpinned by enacting change on the four key inequality indicators: pay, power, job security, and the risk of harassment and discrimination.
Gender balance: to promote equality in caring responsibilities, building on the findings from our Who Cares research and helping employers to make caring the norm for all and to transform the way we think about combining paid work and care.
Celebrating best practice: to reward responsible business through our partnership with The Times Top 50 Employers for Women.
Chaired by Sarah Bentley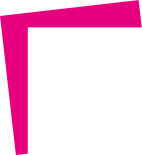 WHAT IF EVERYONE FELT INCLUDED AT WORK?