How Businesses Can Respond to the Cost-of-Living Crisis
This factsheet outlines the implications of the cost-of-living crisis for responsible businesses and suggests actions for them to take to support their employees and wider society.
The cost-of-living crisis is affecting many employees in the UK with rising inflation and energy prices pushing working people into poverty and financial stress. This factsheet outlines how businesses can respond to the ongoing crisis.
The crisis is expected to impact some groups significantly more than others, closely following a pandemic that already entrenched pre-existing social inequalities. Business in the Community (BITC) recognises that the crisis requires urgent government intervention to prevent further suffering for UK households. Businesses alone will not be able to tackle the problem. However, businesses can play a part in helping to fix the situation.
The factsheet considers what the crisis means across some of the responsible business areas BITC addresses: climate action, employment and skills, gender, health and wellbeing and race equality. It also sets out actions employers can take.
Actions for employers in response to the cost-of-living crisis
Ensure you are paying people fairly.
Increase and promote any financial support available to staff.
Capture ethnicity data.
Conduct an equality impact assessment on any restructuring decisions.
Intensify your efforts to champion equality at this time.
Address challenges for working carers.
How Business in the Community can help your organisation
Through its vast offer, BITC supports its members to address the cost-of-living crisis both as employers and at a societal level by
connecting them to its network of over 600 businesses and thousands of local community partners to learn and collaborate on impactful initiatives inside and outside the workplace.
Providing them with knowledge, insight, and guidance so that they can go further, and act faster to support those most in need.
Providing platforms from which they can lead and influence other businesses by sharing their own story.
If you are not already, become a member of BITC.
If you are a member and would like further advice on how your business can support people affected by the cost-of-living crisis speak to your Relationship Manager. Log in to MyBITC to find their contact details.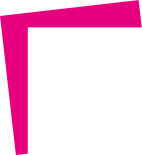 create a fair and sustainable world in which to live and work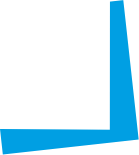 Frequently Asked Questions (FAQs)

The Responsible Business Tracker® is a measurement tool which enables an assessment of a company's performance as a responsible business. It tracks progress against Business in the Community's (BITC) Responsible Business Map built on the United Nation's Global Goals (also known as the Sustainable Development Goals or SDGs). 
How to take part
Paricipation is a benefit of Business in the Community (BITC) membership. Please chat with your relationship manager.
Non-members can participate too. Please complete the short form on The Responsible Business Tracker® web page and a member of the team will be in touch.

The Global Goals provide a shared blueprint to end poverty, protect the planet and ensure prosperity for all. They recognise that ending poverty and other deprivations must go hand-in-hand with strategies that improve health and education, reduce inequality, and spur economic growth. All while tackling climate change and working to preserve oceans and forests.