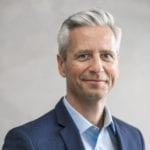 Guy is Chief Executive of the EMEA business at JLL. He joined the company in 2008 following the acquisition of Churston Heard and sits on the Europe, Middle East and Africa (EMEA) and global executive Board.
Before being appointed as EMEA CEO, Guy built his reputation over 25 years in retail, advising on investment strategy, shopping centre development and portfolio optimisation. He has worked closely with leaders of some of the largest retailers in the world on their international growth location strategies.
Guy also sits on the policy committee of the British Property Federation and is an established commentator on the real estate sector.
Guy holds a BSc (Hons) degree in valuation and estate management and is on the alumnus of London Business School's senior executive programme.
About Business in the Community's Circular Economy Taskforce
Each area of work Business in the Community (BITC) undertakes is led by a group of senior executives who provide strategic guidance and support us in achieving our objectives.
BITC's Circular Economy Taskforce brings together a group of senior executives committed to delivering a high impact programme to bring the circular economy to life.
The Taskforce supports BITC's Environment Leadership Team, who are helping business drive innovation that turns the threats of the climate emergency into opportunity for people and nature.
Find out more about BITC's work on the environment.