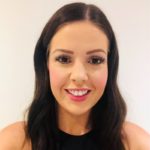 Lisa Pinfield is the Head of Talent and Succession at Capita. Capita is a consulting, transformation and digital services business. It delivers innovative solutions to transform and simplify the links between businesses and customers, governments and citizens. Employing 55,000 people globally, Lisa is responsible for the strategy across early careers, talent development and succession, defining leadership behaviours and capabilities in line with Capita's career pathway framework. She also ensures that Capita has an inclusive culture when it comes to development.
Lisa is extremely passionate and a huge advocate of supporting disadvantaged groups. She has driven a number of high profile programmes in this space for Capita such as leading on Capita's response to the Black Lives Matter Movement and introducing mentoring via Moving Ahead for female leaders. Lisa also worked on supporting Capita's ex-offenders programme and driving the adoption of a lifelong learning approach across Capita.
Lisa is excited to be part of the Untapped Talent Taskforce and wants to make a genuine impact to enable all individuals regardless of age, gender, ethnicity or background to thrive in today's world, in communities where individuals really need help.
Lisa is a fellow member of the CIPD and is currently studying for a Masters in Leadership. In her spare time you will find Lisa running or on the side of a cricket, football and rugby pitch with her two boys.