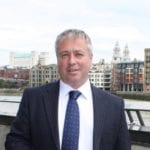 Mark has worked in Civil Service departments and other sectors, at senior levels within the human resources profession.
Mark joined CPS in July 2007 as Deputy Director Pay and Reward and became the CPS HR Director in August 2010. He has led on the CPS People Strategy and Success of our People that has delivered a range of improvements in workforce capability and engagement while overseeing the strategy to achieve the most significant reductions in staff numbers in the history of the service. Under Mark's tenure as HR Director, employee engagement at the CPS has improved by 12 percentage points.
Mark is a Fellow of the Chartered Institute of Personnel and Development (FCIPD) and completed his master's degree in law and employment relations at Leicester University in 2001.
Prior to joining the CPS, Mark was Head of Employment Policy and Reward at Department of Health where he developed a business-focused reward strategy, negotiating significant changes to remuneration with the major public sector trades unions.
Mark also developed the Department of Health's arrangements for performance management with strong links to pay. He spent some time working within organisational development at the Department of Health on initiatives to drive organisational, team and individual performance and engagement.
Before working at the Department of Health, Mark was the Head of Reward at Jobcentre Plus, part of the Department for Work and Pensions, where he designed the reward and recognition strategy and developed a career family structure for Jobcentre Plus advisers, mapping capability growth to learning and development, deployment and reward.
About Business in the Community's Race Equality Leadership Team
Each area of work Business in the Community (BITC) undertakes is led by a group of senior executives who provide strategic guidance and support us in achieving our objectives.
The purpose of BITC's Race Equality Leadership Team is to support employers to help break down the barriers that prevent the progression of ethnic minorities in their workplaces and show how an inclusive organisation better serves its customers, clients and communities.
Find out more about BITC's work on race.
LEARN MORE
Business in the Community is creating a skilled and inclusive workforce for today and tomorrow