Making Change Happen: Impact Report 2023
Discover the impact of the work of Business in the Community. How lives and behaviours are changing.
Business in the Community (BITC) is delighted to release our inaugural Impact Report for 2022/'23, Making Change Happen.
This report shares how we, together with our members and partners, are making an impact across the UK.
We encourage everyone to read this report to find out how we are:
WORKING FAIRER – to help everyone reach their full potential.
WORKING GREENER – to accelerate climate action.
WORKING TOGETHER – to continually improve business and deliver impact at pace and scale.
Examples of the difference BITC is making
More than one million roles are being made more inclusive because of our Opening Doors campaign, supporting employers to adopt inclusive recruitment practices.
BITC has trained 24,000 employees on workplace inclusion, health and wellbeing, environment, social impact, strategy and purpose since 2020.
More than 78,000 young people in Northern Ireland, Scotland and Wales are better prepared for the world of work thanks to the Barclays LifeSkills programme delivered by BITC since 2016.
Changing lives and behaviours
The examples and case studies included in the Making Change Happen Impact Report are inspiring. We hope more businesses will join us in the coming year to increase our impact. Together, we can change lives and change behaviours.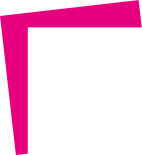 Together, we can change lives
and change behaviours.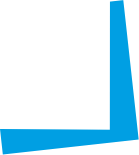 Frequently Asked Question (FAQs)
Business in the Community is the UK's largest and most influential responsible business network dedicated to building a fairer and greener world together, supported by His Majesty The King for over 40 years. We inspire, engage and challenge purposeful leaders to take practical action to mobilise their collective strength as a force for good in society
Business in the Community (BITC) defines a responsible business as a healthy business. It is one that puts creating healthy communities and a healthy environment at the centre of its strategy to achieve long-term value.
Our Responsible Business Map, based on the Global Goals, guides our members on a journey of continuous improvement, working across the whole responsible business agenda.
We convene the network of purposeful leaders committed to changing business, transforming lives and helping the planet and communities thrive.
Business in the Community (BITC) and our network of business members are leading a movement to create a fair and sustainable world in which to live and work.