The Class of 2023 Insights Report
Recommendations for action taken from The Times Top 50 Employers for Gender Equality class of '23 applications.
This report shares insights from the The Times Top 50 Employers for Gender Equality class of '23
The Times Top 50 Employers for Gender Equality is the UK's most highly profiled and well-established listing of employers taking action to create workplaces where everyone, regardless of gender, can thrive. This year saw the greatest number of applications in the award's history, with applicants combined employing 2.4 million people, 7.5% of the UK workforce.
Best practice, case studies and recommendations
The 'Class of 2023' information, reported under the categories below, features brief case studies and recommendations from Business in the Community (BITC). The insight is an opportunity to acknowledge and celebrate accomplishments. It also enables the establishment of objectives to promote advancement.
Embracing and Celebrating Difference
Flexible Working
Line Managers
Pay and Reward
Policies to Support Parents and Carers
Progression and Promotion
Psychological Safety
Recruitment and Selection
Strategy and Objectives
Women on Low Pay
Some areas show an improved performance, others a decline
Insights from this year's applications point to a renewed effort from employers to consider inclusive workplace cultures as part of refreshed Equality, Diversity and Inclusion (EDI) strategies moving on from the pandemic.
There were notable improvements in various performance areas from 2022 to 2023, including Strategy and Objectives, Line Managers, and Psychological Safety. The most noteworthy progress was observed in Line Managers, which climbed from the tenth position in 2022 to second place in 2023. This advancement can be attributed to organisations providing enhanced support through updated training and performance management indicators to foster the development of diverse and inclusive teams.
The lowest performing areas were Women on Low Pay, Flexible Working and Pay and Reward, with performance across each decreasing from 2022. This was especially the case on support for women on low pay, where the average question score dropped by 30%. For the most part, employers did not have internal or external initiatives to support social mobility; if they did, this work did not have senior-level accountability.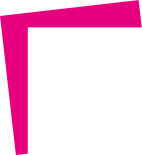 Work it fairer
We can support you with your equality, diversity and Inclusion strategy.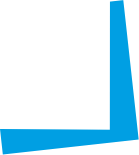 A Note on Terminology

We use the term woman to include all people who self-identify as women and engage with their current or prospective employers as such. When we use the term gender equality we take this to mean equality for all genders and those who do not identify as a gender, for example, non-gender conforming, gender fluid or non-binary individuals.