Anglian Water Group: ways of working to enhance wellbeing
Anglian Water has ensured employee wellbeing while adapting quickly to new working practices through its Ways of Working programme.
Since March 2020, Anglian Water has managed to run successfully with thousands of colleagues working from home instead of travelling each day, and office-based and operational teams have adapted quickly to new working practices. For many at Anglian Water, work has now become a thing they do, rather than a place they go to.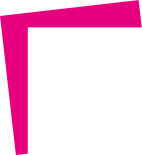 ENHANCE WORKPLACE WELLBEING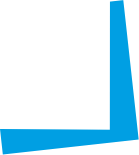 Anglian Water introduced their Ways of Working programme to help the organisation move towards more agile working. This is not a one-size fits all programme as different roles, skill sets, and types of people have different needs, so staying flexible in their approach is crucial.
The Ways of Working programme objectives are to:
make sure colleagues have the right tools and skills to collaborate from wherever they are working
adapt and create space in campus buildings and operational sites that meet the needs of a more flexible working culture; fit for purpose spaces for human connection, collaboration, learning and innovation
equip people managers with the right tools and skills to manage teams effectively across multiple locations ensuring clarity of responsibilities, quality, productivity, customer experience and employee wellbeing are more focused than ever.
The impact on wellbeing at Anglian Water Group
3,000 Anglian Water employees now work from home and collaborate virtually, supported by transformed IT networks and practical tools such as office chairs and extra screens. Many say they feel an improved work/life balance and Anglian Water are committed to ensure home working in the future, by targeting an improved and flexible approach.
Watch a video case study on how Anglian Water ensure people's wellbeing is supported, regardless of their location or work role.
What if your job was good for you?
People do not expect to be physically injured at work, and nor should their mental health be damaged. However, in the 12 months before BITC's Mental Health at Work 2020 survey, developed in partnership with Bupa and the BITC Wellbeing Leadership Team, 41% of employees experienced poor mental health caused by work1. Although work can be part of the cause of poor mental health, it can also be part of the solution to improving it. COVID-19 has acted as a powerful catalyst to transform the working world. For example, employees who never dreamed of working remotely and flexibly are now doing so.
BITC's What If Your Job Was Good For You? report identifies actions employers can take to transform wellbeing at work. It contains two calls to action for employers that build on lessons learnt from the pandemic.
Treat mental health and safety with the same importance as physical health and safety.
Collaborate with colleagues to enable employees to create their own 'good jobs' within organisational parameters.
The What If Your Job Was Good for You? report was delivered in partnership with the Business in the Community Wellbeing Leadership Team and Affinity Health at Work, and supported by CIPD.
Next steps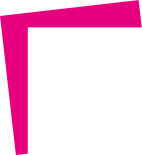 what if your job was good for you?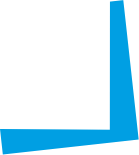 References
Business in the Community (2020) Mental Health at Work 2020: key findings.