Ban the Box: How Boots is giving ex-offenders a second chance with employment
Ian works for Boots as an Inbound Team Leader, based at one of the company's East Midlands warehouses. His employment has enabled him to get a mortgage and start a family with his partner. Ian's situation may not sound remarkable, but just two years before Ian started his job at the warehouse he was serving a prison sentence.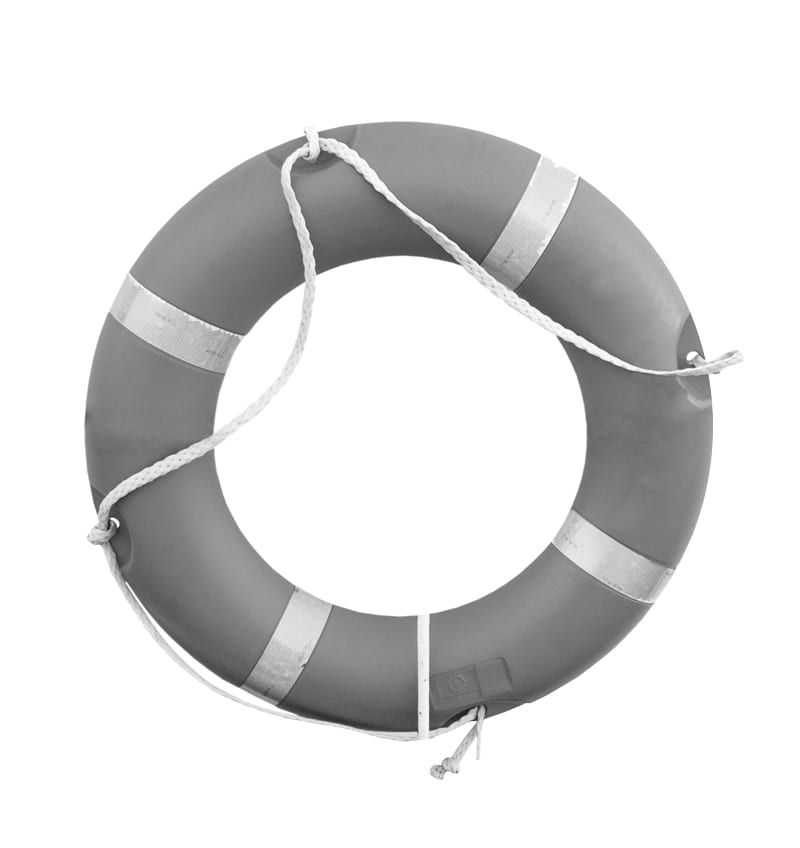 In many ways a typical man in his late thirties, Ian worked for an energy company and had a comfortable life in Newcastle.
But on a night out with friends, some bad decisions led to Ian facing a very different future. In 2012 Ian was convicted and given a four-year sentence.
READ MORE Find out more about Ban the Box and Business in the Community's Employment agenda.
"When I was convicted I thought that was it," says Ian. "Now I've got a life I didn't think would be possible – life has gone full-circle.
"It's something I should never have done, it's something I never imagined would happen in my life – to get to that point, ending up in prison. Because I was convicted where the offence took place I had to pack up my life in Newcastle, knowing I was going to prison miles away. After that I thought I'd lost everything."
Gaining valuable experience
Ian went to prison determined to make a life for himself when he was released.
Towards the end of his sentence he was transferred to HMP Sudbury, a rehabilitation and resettlement prison where he was given the opportunity to gain work experience.
"I didn't know what I was going to do. I had no home to go to, no savings, nothing."
Boots had been working with HMP Sudbury for four years and, along with agency partners Gi Group and AM2PM, regularly visits the prison to present the opportunities for prisoners to work within a Boots' warehouse. Keen to apply, Ian had to complete a month's mandatory voluntary work before putting himself forward for a role working at the warehouse on a temporary license.
"Every day I'd be taken to the warehouse and taken back to the prison at the end of my shift," he says. "By the end of my sentence, I'd already gained a huge range of experience working across the different areas of the warehouse – learning how to operate a fork-lift truck, working on the floor checking the stock, the behind the scenes clerical work."
Life after prison
In 2014 Ian was released from prison, and GI Group kept him on so he could finish his contract. 
"It was so important to have a job immediately after being released, because I was really worried about finding work with my conviction," Ian says. "It helped so much that I had a routine, and I was able to save a bit of money while I was inside so I had something to help me get started when I was released.
"A lot of lads come out with nothing and then they're back in prison again. So I'm incredibly thankful to Boots."
When his contract came to an end with GI Group, Ian took the opportunity to be transferred to a Boots warehouse closer to home, and after three months Boots offered him a permanent contract.
"I'd like to think my experience would speak for itself but I know that once you tick that box you're very unlikely to get even get an interview."
As the next season came around Ian was offered the chance to take on a supervisory role. Two years on, Ian now leads the same team in which he started as a prisoner.
"I'm really thankful. I feel very lucky to have been given this opportunity," Ian says. "Before I was transferred to Sudbury I didn't know what I was going to do. I had no home to go to, no savings, nothing."
Ian feels fortunate to have been offered such a great opportunity, and knows that life could have been very different.
"If ever I leave Boots I know my criminal conviction will be off-putting for any employer. I'd have to tick the box and so they'd put my application to the bottom of the pile.
a second chance
"I'd like to think my experience would speak for itself but I know that once you tick that box you're very unlikely to get even get an interview."
Boots was an early supporter of Ban the box, which calls on businesses to give ex-offenders a chance to compete for jobs by removing the requirement to disclose criminal convictions at application stage.
Inspiring others
As part of his role, Ian now visits the prison to present the opportunities that Boots and other companies can offer. And of course, Ian is uniquely placed to manage the scheme and support the prisoners.
"I've been there so I get what they're going through," he adds. "And I'm the first one to be a team leader, so I'm able to share my story.
"I think it's motivating for prisoners to see the potential in the scheme and in themselves."
LEARN MORE
Business in the Community is creating a skilled and inclusive workforce for today and tomorrow.