EMPLOYMENT AND SKILLS LEADERSHIP TEAM
CREATING A SKILLED AND INCLUSIVE WORKFORCE
PURPOSE
The purpose of Business in the Community's (BITC) Employment and Skills Leadership Team is to help create a UK where everyone, regardless of their background or experience, can access the education, employment, and skills they need to thrive throughout their working lives.
FOCUS AREAS
Through BITC's work on employment and skills we want to:
create social mobility for disadvantaged pupils and jobseekers through education, work experience and employability programmes.
make jobs more accessible to disadvantaged jobseekers by removing barriers and recruiting for skills rather than experience.
recognise and develop essential skills through all life-stages across education to employment, using the Skills Builder Universal Framework.
Chaired by Steven Cooper, Chief Executive Officer, Aldermore Group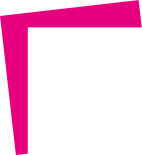 WHAT IF NO ONE WAS LEFT BEHIND?