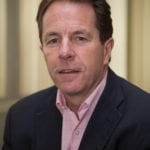 Peter Cheese joined the CIPD as Chief Executive in July 2012. He spent 30 years working at Accenture, culminating in a seven-year spell as Global Managing Director leading the firm's Talent and Organisation Performance Consulting Practice. He also held various executive sponsorship positions for Accenture's firm-wide skills and capability development programmes, and the firm's global Human Capital and Talent Strategy.
After leaving Accenture in 2009, Peter held a portfolio of consulting and non-executive roles. During this time he was also appointed Chairman of the Institute of Leadership and Management, a post he stepped down from on his appointment to the CIPD, while remaining as a board member.
Peter sits on the Council of City and Guilds, and he is a European Board Director with Junior Achievement Young Enterprise Europe. This is an organisation focused on the development of entrepreneurial, financial and employability skills in young people through business engagement in schools and universities. He is an Executive Fellow at the London Business School, associated with the faculties of Strategic Management and Organisational Behaviour.
About Business in the Community's Employment and Skills Leadership Team
Each area of work Business in the Community (BITC) undertakes is led by a group of senior executives who provide strategic guidance and support us in achieving our objectives.
The purpose of Business in the Community's Employment and Skills Leadership Team is to help create a UK where everyone, regardless of their background or experience, can access the education, employment, and skills they need to thrive throughout their working lives.
Find out more about BITC's work on employment.