BT: prioritising people
How BT's successful wellbeing campaign helped employees post-pandemic and continues to support its employees during the cost-of-living crisis.
Post-pandemic, BT Group launched a wellbeing campaign in the summer of 2022 for its 19,000 employees in its Consumer/EE area. Such was the success of the campaign it was extended into the winter of 2022-23 and is being used as a template for future BT wellbeing campaigns.

About the company
BT Group plc is a British multinational telecommunications holding company headquartered in London, England. It has operations in around 180 countries and is the largest provider of fixed-line, broadband and mobile services in the UK.
The issue
Post-pandemic, the BT Consumer/EE division was facing significant headwinds. Its employees were experiencing mounting financial cost-of-living pressures combined with post-pandemic mental health issues. Internally the company was in dispute with its unions over pay.
What the company did
In the summer of 2022 a campaign called "Sustainable Summer" was launched. Built with the BT Chief Medical Officer's team, the aim was to support employees to look creatively at their total reward package and the wellbeing support available to help combat the cost-of-living crisis and maintain their wellbeing. Underpinned by its evidence-based "5 ways of wellbeing model", the focus was on physical, mental and environmental wellbeing. The campaign was so successful that the campaign was rebranded to #SustainableYou and extended through to 2023.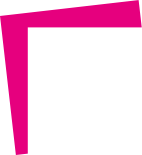 To see so many colleagues engage in a campaign to help with their wellbeing was incredibly powerful. We had discussions on how our colleagues felt about themselves, each other and the communities in which they served. Our support on easing the squeeze, being bold and brave and truly being there for our people when they needed it, will always be a highlight of my career.

Steph Gowans, HR professional, BT/EE Consumer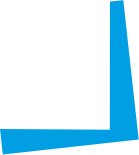 Actions and deliverables
The creation of a colleague products and discounts app.
A self-guiding triage tool that steers employees to the right support service and resource.
A mental health toolkit for employees and one for managers.
The increased rollout of its in-house "managing mental health" training for managers and peer-to-peer support network.
A Random Acts of Kindness initiative enabling colleagues to call out and thank colleagues for activities in and out of work.
Encouraging 'sustainable actions' that led to colleagues making a difference in their communities and the environment through charity work and helping with tech.
Other sustainable initiatives to help with finance were 'swap shops' (including clothes, uniforms, books, toys and household items).
How Business in the Community helped BT
BT implemented several ideas from discussions with its Business in the Community (BITC) Wellbeing Adviser and the BITC toolkits.
The importance of holistic health and wellbeing strategies
This case study is part of the suite featured in our report, Prioritising People: unlock the value of a thriving workforce. Download the report to understand the Economic Value Proposition (EVP) for placing employee wellbeing at the heart of your organisation. Learn how this can positively impact business, families and society and how to select a portfolio of health and wellbeing investments.
Also available are case studies from: *AXA *Costain *Heathrow *National Grid *Mercer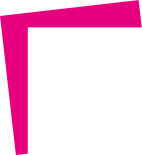 REVOLUTIONISE POSITIVE MENTAL
WELLBEING AT WORK