Costain: prioritising people
How Costain embedded wellbeing into its company values.
Costain's focus on embedding wellbeing into its company values and the work it is doing to create a thriving culture, make this case study a compelling read for anyone interested in creating a positive and supportive working environment that empowers all employees to be their best selves.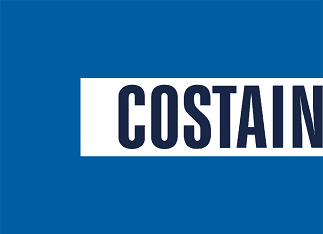 About Costain
Costain helps to improve people's lives by creating connected, sustainable infrastructure that enables people and the planet to thrive. Costain shapes, creates and delivers pioneering solutions that transform the performance of the infrastructure ecosystem across the UK's energy, water, transportation and defence markets.
It's 3,500 people manage a workforce of around 16,000 people and collaborate with customers, partners, communities and the wider industry to make infrastructure fit for a better future.
Challenging times
In the current climate it is essential for organisations to prioritise wellbeing and engagement as crucial elements for fostering a positive and productive work culture. With the enduring impacts of the pandemic and other challenges such as the cost-of-living crisis, employees and colleagues require a sense of value and belonging within a caring network more than ever before. Failure to provide such support and recognition can lead to disengagement, low morale, and even turnover, posing a significant threat to an organisation's success. In today's constantly changing business environment, a company's purpose and values are increasingly important to employees. Recognising this Costain has proactively refreshed its values to ensure their relevance and importance to its business.
Although safety has always been a core value, feedback from Costain's people revealed that the focus should extend beyond safety. The company added wellbeing as a core value to show support and commitment to creating an environment where its people can thrive and be their best.
In its recent people survey, 81% of colleagues told that their 'line manager exhibits the Costain behaviours.' The refreshed values have brought clarity to the company's identity and culture, resulting in increased employee engagement and connection. The survey also revealed that 88% of people said that 'they know where to get help to support their mental and physical wellbeing.'
Living its values: Inclusion Day and 'Little Book of Respect'
In 2022, Costain hosted its first-ever leadership impact day focused on inclusion, where everyone in the company downed tools and took part. The event aimed to promote active allyship, inclusive teams, and psychological safety, and the results were outstanding. As part of the event, Costain unveiled the 'Little Book of Respect', an impressive tool created by its employee networks. The book offers valuable insights into the experiences of under-represented and marginalised groups, showcasing how language and platforms can be leveraged to create a more inclusive workplace. The book also provides a roadmap for employees to get involved with the company's six employee networks, paving the way for long-lasting change.
The response to the leadership impact day and the 'Little Book of Respect' was overwhelmingly positive. One of Costain's customers was impressed by the initiative and plans to use it as best practice across their projects going forward. Another customer integrated an inclusion moment into their meetings in response to the event, while one of Costain's defence customers commended the day for raising the brand and perception of the company.
The impact of the event went beyond the business world. For many participants, the day was a source of inspiration and a chance to connect on a more personal level.
Living our values: Dynamic working
In 2021, Costain made a significant stride towards enhancing its employees' work-life balance by adopting dynamic working across its business. The decision was made in response to feedback gathered from the employee, who expressed their desire for flexibility in their work arrangements.
As a company, Costain has a strong commitment to providing a safe, great, and inclusive work environment that enables all employees to perform at their best every day.
Implementing dynamic working has empowered the company's workforce to make informed decisions on the most effective way, place, and time to carry out their duties. By granting its colleagues greater control over their schedules, Costain has fostered an atmosphere of trust and respect, which has had a positive impact on employee engagement, job satisfaction, and overall productivity.
Through dynamic working, Costain has demonstrated its dedication to supporting the wellbeing and happiness of its employees while still delivering first-class services to its customers. The company is continuously looking for ways to create a more flexible and accommodating workplace that meets the needs of its diverse workforce. A recent survey revealed that 84% of colleagues feel they have the flexibility to work in a way that suits them and have a say in how they do their job.
How Business in the Community (BITC) helped Costain
Costain collaborates with BITC's Wellbeing Leadership Team and Working Group to improve employee wellbeing and promote a happier, healthier workplace culture. Its initiatives, such as social and financial support, foster a sense of community, and enhance employee wellbeing, resulting from ongoing collaboration with BITC. By prioritising employee wellbeing and engaging with industry leaders, Costain is driving positive change across the industry.

The importance of holistic health and wellbeing strategies
This case study is part of the suite featured in our report, Prioritising People: unlock the value of a thriving workforce. Download the report to understand the Economic Value Proposition (EVP) for placing employee wellbeing at the heart of your organisation. Learn how this can positively impact business, families and society and how to select a portfolio of health and wellbeing investments.

Also available are case studies from BITC members, *AXA *BT *Heathrow *National Grid and *Mercer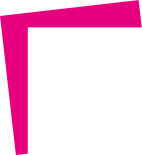 TRANSFORMING MENTAL HEALTH AND WELLBEING IN YOUR WORKPLACE