Mercer: prioritising people
How Business in the Community (BITC) worked together with Mercer to design and deliver domestic abuse awareness sessions.
This case study describes how Business in the Community's (BITC) experts worked with Mercer's consultants to design and deliver domestic abuse awareness sessions on behalf of one of Mercer's clients. Since up to 75% of those experiencing domestic abuse are targeted at work (BITC, 2018), this is a very real issue for employers and an important area of focus.
About the company
The client is a global financial services company with a sophisticated portfolio of benefits and services in place, as well as a keen desire to be 'best in class'. It is a highly valued client of Mercer's, for whom a series of mental health-related training sessions has successfully been delivered in the past.
The issue
In the UK, it is thought that 2.3 million people experience domestic abuse each year – the incidence is rising and underreporting means this figure is likely to be higher1. Mercer aimed to provide tailored basic awareness sessions for employees and managers, including practical support and signposting to sources of help and further information.
What the company did
Its client's Employee Resource Group (ERG) identified the need to provide information on this important topic for US and UK colleagues. Recognising the sensitivities involved, the ERG members wanted the sessions to be delivered by experts in the field. Mercer's consulting team and clinical specialists from the Workplace Health Consulting team worked alongside BITC's consulting and subject matter experts to agree on the overall approach, session contents and governance requirements to ensure the salience and psychological safety of all those attending. ERG members and the client's HR professionals reviewed the session content, facilitated communications internally to promote attendance, and provided post-event follow-up interactions where necessary. Signposting to the Employee Assistance Programme (EAP) was also made available.
Impacts and outcomes
There was high-level feedback on the session – rated as excellent or very good.
Learning needs were confirmed as having been met.
Hits to the client's intranet site were monitored to quantify the level of interest in this topic.

There was subsequent action taken by the client to support those experiencing domestic violence e.g. escalations and business priorities.
How BITC helped Mercer
BITC partnered with Mercer to provide the consulting and subject matter input required to meet (and exceed) our client's expectations for these sessions. This included a pre-delivery impact analysis, scoping discussions, research and content formulation, signposting to resources and design of supporting materials. In addition, communications, planning and collation of post-event feedback were undertaken to inform future strategy. BITC's input was invaluable and integral to fulfilling the brief. Mercer has a much respected and long-standing relationship with BITC and this connection enabled us to ensure that all parties involved were aligned and focused attention on delivering the best outcome for the client.
The importance of holistic health and wellbeing strategies
This case study is part of the suite featured in our report, Prioritising People: unlock the value of a thriving workforce. Download the report to understand the Economic Value Proposition (EVP) for placing employee wellbeing at the heart of your organisation. Learn how this can positively impact business, families and society and how to select a portfolio of health and wellbeing investments.
Also available are case studies from BITC members *AXA *BT *Costain *Heathrow, and *National Grid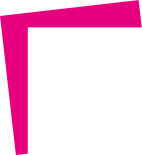 WHAT IF EVERYONE FELT INCLUDED AT WORK?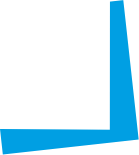 References

1 Domestic abuse prevalence and trends, England and Wales: year ending March 2021, ONS (March 2021).