EDF Energy: Transition from coal to renewables
EDF Energy outlines its current and future efforts to help achieve net zero in a responsible way.
Business in the Community (BITC) member EDF Energy unveiled its sustainability update in September, outlining its current and future efforts to aid Britain's path to achieving net zero in an affordable, secure, and responsible manner.
The comprehensive report, not only details EDF's commitment to net zero but also its aspiration to foster a positive work environment and contribute positively to society and the environment. The report maps out a clear journey towards net zero, demonstrates EDF's role in decarbonising the British energy sector, and underscores its support for both business and residential customers amid the energy challenges.
Transitioning to a renewable energy role
Within this context, EDF presents a compelling case study highlighting the transition of Kraig Wright from an 18-year role at West Burton's coal station to a renewable energy role in 2021. Kraig's expertise in the electrical team made him a prime candidate for this new endeavour.
Like many people who have worked at the recently decommissioned coal station, West Burton holds a special place in Kraig's heart: "The development I received at West Burton was exceptional, learning about coal conveyor belt systems through to working on high voltage systems. Learning the skills of many jobs on the site has helped me to get where I am today."
Understanding that the coal station had almost reached the end of its lifetime, Kraig wanted to look for new opportunities within the EDF family. "They are a great company to work for and really care for people and their futures," said Kraig. "The renewables industry really excites me, and my skill set matched what they were looking for. To move towards a greener part of the business makes me proud and I am happy to be an advocate for net zero."
Finding a mentor to help with transition to renewables
Kraig dipped his toe in the waters of renewables, taking a secondment opportunity that helped him to make the ultimate decision which sees him travelling all over the country in his full-time role of Electrical & Supervisory Control and Data Acquisition (SCADA) Lead Engineer. He also found a mentor who helped with his transition to renewables. Kraig felt that the coal station was very flexible and accommodating towards his needs, giving him every opportunity to make his mind up about whether this future career opportunity was the right fit for him at work and in his home life. He said: "I received a huge amount of support from EDF, who understood my workload and gave me the opportunity to concentrate on this new position."
Commenting on his future with EDF, Kraig said: "The best way to predict the future is to create it yourself, if you can. I've had this opportunity and was supported by the business and had training and improved my knowledge, I feel very lucky. I plan to continue learning and exploring what's available to me as much as I can, to help my future development and would like to pass that knowledge along to others."
Kraig's story underscores the importance of adaptability and seizing opportunities for growth, even when faced with significant industry transitions.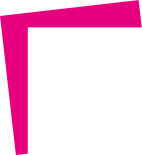 BECOME A MORE IMPACTFUL AND
RESPONSIBLE BUSINESS