8 Steps+10 Case Studies = a gender equal future route map
These best-practice case studies provide real-life examples of how companies are accelerating gender equality at work.
Supporting the recommendations of the Business in the Community (BITC) report, Route Map to a More Gender Equal Future, this document includes 10 best-practice case studies, providing real-life examples as to how these objectives are being achieved in business.

BITC's 'Route Map to a More Gender Equal Future' outlines the approach businesses should take to protect and where possible, accelerate gender equality at work. Recognising the impact of the COVID-19 pandemic on women, it outlines how employers can mitigate the risks and capitalise on the opportunities to advance gender equality.

Take action today by downloading both documents and start your journey along the BITC route map to a more gender equal future.


The aim of the case studies, from companies such as Sodexo UK and Ireland, Aviva and Shell, are to inform and inspire organisations at different points on their gender equality journey. They also provide tangible examples of effective methods to advance women's equality at work.
The areas covered include:
embracing flexible working: asking why not? not why?
being transparent about how you set pay and where you have pay gaps
taking the bias out of recruitment
committing to an inclusive culture for everyone – with zero tolerance for poor behaviours.
Capability not gender
Achieving a truly gender-balanced workforce means employers must recruit and progress the best talent – irrespective of gender.
The commercial imperative for realising women's potential in the workplace is clear: gender equality enhances employee engagement, boosts productivity, meets the diverse needs of customers and suppliers, and improves brand reputation.
BITC's gender campaign objectives include:
to promote flexible and agile working
to promote a transparent approach to pay and reward
Find out more about BITC's Gender campaign.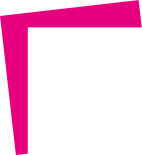 Work with us and make your
WORKPLACE TRULY GENDER EQUAL