Route Map To A More Gender Equal Future
Protect and accelerate gender equality at work with our eight stage route map.
As we continue to adapt to a still-changing environment, this Route Map to a More Gender Equal Future outlines the approach businesses should take to protect and, where possible, accelerate gender equality1 at work.

We are calling on all employers to follow these recommendations to build back responsibly, reflecting tactics we know work in 'normal times' updated to reflect the new context of great opportunity.


Eight Steps To a More Gender Equal Future at Work
Make gender equality a business priority.
Consider all women.
Help everybody care.
Embrace flexible working.
Be transparent about how pay is set.
Remove bias from recruitment processes.
Collect and apply a gender lens to a wide range of data.
Commit to an inclusive culture for everyone.
New opportunities to accelerate progress
Many of the changes seen recently have been a direct result of the COVID-19 pandemic and have offered new opportunities to accelerate the progress of gender equality. This report, Route Map to a More Gender Equal Future collates the expertise and insight gained from years of campaigning and in particular, a decade of collating trend data from The Times Top 50 Employers for Women list, the largest and most comprehensive assessment of the approach to gender equality by UK employers.
Find out more about the Business in the Community gender campaign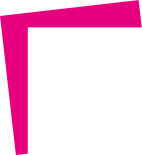 Work with us and make your
workplace truly gender equal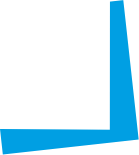 REFERENCES

1Throughout this document we use the term "women". We take this to include all people who self-identify as women and engage with their current or prospective employers as such; when we use the term gender equality we take this to mean equality for all genders and those who do not identify as a gender, i.e. non gender-conforming.