Halfway to 2030: an urgent call for business action
We cannot afford to be complacent. We are half-way to 2030, but a long way from reaching the objectives of the Global Goals.
When world leaders came together in 2015, they made a historic promise: to secure the rights and wellbeing of everyone on a healthy, thriving planet by 2030. This commitment gave birth to the United Nations (UN) Sustainable Development Goals (SDGs); a roadmap for a better future.
Halfway to the deadline of achieving the Goals by 2030, last week saw the 78th Session of the United Nations General Assembly (UNGA), with a special focus on the SDGs.
However, in what seems to have become a trend following the COVID-19 pandemic in 2020 and the various unprecedented global crises that have followed, the 2023's SDG Progress Report shows yet another decline in progress to meet the goals.
The Bad News:
Stalling Progress: Of the approximately 140 SDG targets that can be evaluated, 50% are off track, with moderate or severe deviations from the desired trajectory.
Extreme Poverty: The impacts of the COVID-19 pandemic have reversed three decades of progress in reducing extreme poverty. For the first time in a generation, the number of people living in extreme poverty is increasing.
Gender Discrimination: 56% of countries still lack laws prohibiting direct and indirect discrimination against women.
Climate Crisis: Global temperatures have risen by 1.1°C above pre-industrial levels, and we are on track to surpass the critical 1.5°C tipping point by 2035.
Vulnerable Populations: It's important to note that while lack of progress affects everyone, the world's poorest and most vulnerable populations bear the brunt of these challenges.
Where Progress Has Been Made:
Despite the uphill battle, there have been notable achievements:
Access to electricity has expanded, with close to 800 million additional people now connected.
Many countries have met the SDG target on under-5 mortality.
Renewable energy capacity is on the rise.
Internet usage has grown by 65% since 2015, reaching 5.3 billion people in 2022.
The Role of Business
With global trust in governments declining, business has emerged as the most trusted institution. The private sector is a critical driver of productivity, employment, and growth, and are going to have to dramatically accelerate the pace and scale of responsible business action if we are to attempt to reach the SDGs by 2030.
What Businesses Can Do:
Align Governance and Incentives: Corporate governance models, incentive structures, and operating practices should be adjusted to align with sustainable development objectives. Our Toolkit, How to Develop a Responsible Core-Business Strategy, explores how businesses can embed responsibility into their core strategies.
Advocate for Policies: Businesses can advocate for policies and regulations that encourage long-term decision-making and address externalities while phasing out harmful subsidies.
Transparency and Credibility: There is a pressing need to improve transparency and credibility in sustainability labels and ratings to eliminate greenwashing.
Focus on Material Issues to Progress SDG Action: As well as reducing any negative impact an organisation may have, businesses should identify key SDGs that align with their core business and explore how to have a positive impact against these. You can read more about this in our toolkit Setting Ambitious Impact Targets.
An Urgent Call for Action
As we take stock of our progress and challenges, it's clear that we cannot afford to be complacent. The consequences of inaction are severe, affecting billions of lives and the health of our planet . Every business needs to increase its pace and scale of impact, and Business in the Community has identified Six Catalysts of Responsible Business to help you do this.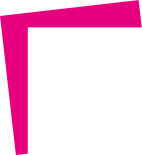 Become a more impactful and
responsible business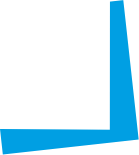 Frequently Asked Questions (FAQs)
The Responsible Business Tracker® is a measurement tool which enables an assessment of a company's performance as a responsible business. It tracks progress against Business in the Community's (BITC) Responsible Business Map built on the United Nation's Global Goals (also known as the Sustainable Development Goals or SDGs). 
How to take part
Paricipation is a benefit of Business in the Community (BITC) membership. Please chat with your relationship manager.
Non-members can participate too. Please complete the short form on The Responsible Business Tracker® web page and a member of the team will be in touch.

The Global Goals provide a shared blueprint to end poverty, protect the planet and ensure prosperity for all. They recognise that ending poverty and other deprivations must go hand-in-hand with strategies that improve health and education, reduce inequality, and spur economic growth. All while tackling climate change and working to preserve oceans and forests.