Is Greenhushing a Greater Threat than Greenwashing?
Gudrun Cartwright, Climate Action Director at Business in the Community (BITC), on why companies need to be confident on setting ambitious goals and not worry about the backlash.
We only have a small window to tackle the climate crisis and restore the health of nature, which requires bold business leadership. Indeed, the UN Secretary General is repeatedly calling for comprehensive climate action everywhere, by everyone, urging developed nations to accelerate net zero targets to 2040 from 20501.
It is not just the United Nations. People want companies they buy from, invest in, and work for to act on the climate and nature crises, encouraging companies to use positive environmental stories in marketing messages. However, some online green claims have been assessed as misleading2, which risks undermining public trust.
Regulators are stepping in, with the UK introducing legislation that could see companies fined 10% of global turnover for breaching greenwashing rules3. Understandably, many businesses are becoming hesitant to publicly discuss environmental goals and achievements for fear of mistakes and reprisals.
If our legacy is to be a healthy planet where future generations thrive, we must acknowledge that nobody has a clear path to where we need to go. We need to encourage innovation, see failure as success because it rules out what doesn't work and celebrate those businesses prepared to share the good, the bad and the ugly of their journey so that others can avoid their mistakes.
Be brave and set ambitious goals
As the largest network of responsible businesses in the UK, Business in the Community (BITC) has witnessed how healthy competition drives innovation and changes the rules of the game. As far back as 2007, The Prince's Mayday Network4 , saw thousands of businesses increase their climate ambitions, spurred on by the commitments of others. In 2018, our Waste to Wealth Initiative showed businesses expanding the art of the possible by innovating for a circular economy. Today, as a Race to Zero accelerator5, we again see the power of friendly competition to raise the bar.
Companies therefore need the confidence to set ambitious goals, openly innovate, celebrate success, and proudly share failures to help others avoid pitfalls.
If leaders are too worried about backlash, we risk missing our opportunity to be the change the world needs so very badly right now. We must urgently reverse the emerging greenhushing trend, where companies are setting environmental goals but keeping them private to avoid negative attention. Rigorous and transparent reporting that puts monitoring and measuring performance on climate on a par with financial performance (one of BITC's Seven Steps for Climate Action) will be key to giving business leaders, and their stakeholders, the confidence to move forward.
Bold leadership and less judgement
We can't afford to sit in judgment of those who are trying to play their part. Of course, we need to weed out companies making claims they can't substantiate. But more importantly, we need bold leaders who will put their heads above the parapet for the sake of all our futures. This reminds me of Theodore Roosevelt's quote:
'It is not the critic who counts. The credit belongs to the person who is actually in the arena. Who strives valiantly; who comes up short again and again… but who strives to do the deeds; spends themselves in a worthy cause. Who at best, knows in the end great achievement, and at worst, if they fail, at least fails while daring greatly, so that their place shall never be with those cold and timid souls who know neither victory or defeat."
This is the spirit we need to cultivate. Yes, call out and question. But remember, every company is made up of people doing their best – I am lucky to know many working tirelessly to tackle the climate crisis. So, please be kind. We will go further and faster together if we are.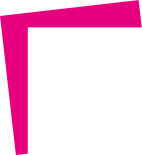 INCREASE THE PACE AND SCALE OF YOUR RESPONSIBLE BUSINESS JOURNEY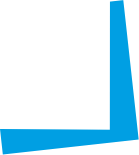 Definition Greenwashing v. Greenhushing

The main difference between greenwashing and greenhushing is that greenwashing involves making exaggerated or false claims about the environmental benefits of a product or service, whereas greenhushing involves keeping quiet about sustainability or claiming to be environmentally friendly without providing sufficient evidence.
For more information on the differences between Greenwashing and Greenhushing, please visit TSW Training
Frequently Asked Questions (FAQs)
Business in the Community believes engaging in nature stewardship and adopting a circular economy approach are critical elements of a fair and inclusive transition.
You can download BITC's report, "The Right Climate For Business: Leading a Just Transition," to gain insights and recommendations on how to build a sustainable and resilient future that benefits both people and nature. The report focuses on achieving net-zero emissions.
A Joint Statement of Demand (JSD) approach recognises that collective purchasing power can drive innovation and investment, accelerating a shift to a sustainable future—a future that BITC sees as a net zero, nature-positive economy where people and nature thrive.
Business in the Community (BITC) is leading an exciting initiative as part of the Interreg North Sea Region ProCirc Project, creating Joint Statements of Demand (JSDs) for office furniture, electric vehicle chargers (ESVs) and professional clothing. A JSD is a shared set of asks that procurers commit to include in future tenders.
Learn more about the JSDs BITC is co-ordinating, Circular Professional Clothing, Electric Vehicle Chargers and Office Furniture.
In a circular economy, products, services, and infrastructure are designed to maximise value and minimise waste. This reduces demand for precious primary resources, lowers carbon emissions, and regenerates our natural environment. There are direct business benefits too. These include better supply chain management, reducing business risk relating to environmental damage and, finding new commercial opportunities.