Allianz – Race at Work programme
How Allianz UK took action and created a learning pathway for it all of its UK-based employees, addressing race at work.
Allianz UK signed Business in the Community's (BITC) Race at Work Charter in September 2020, a key milestone on it's Diversity & Inclusion (D&I) journey. After signing the charter, Allianz were keen to take action straight away and conducted an internal survey of their employees. As a result, they identified the need to explore differences in perceptions and understanding and decided to create a learning pathway for all UK-based employees, specifically addressing race at work.

Designing an inclusion programme together
BITC worked closely with Allianz to design a programme of learning activities to drive inclusion within the business. This included pre-learning materials and a series of webinars and workshops for key audiences.
BITC worked with Allianz to deliver:
Race at Work webinars: for all employees, looking at the case for change and learning by hearing Allianz employees tell their own stories and describe their lived experience, both inside and outside the workplace. Participants learn about terminology and micro-aggressions before exploring what it means to be an ally and the positive actions they can take following the session.  
Inclusive Leadership workshops: for all middle and junior managers, taking a broader view than race alone, supporting Allianz's managers to become inclusive leaders and enabling them to build and guide high-performing diverse teams. These sessions help managers understand their personal leadership behaviours and develop practical inclusive leadership tools to use in their roles.
Strategic Inclusion workshops: for all senior leaders, build on the themes from the Inclusive Leadership workshops and focus on action planning and capacity building for senior leaders to change culture internally. By creating action plans, senior managers are empowered to drive change and develop their inclusive leadership skills whilst being held accountable to their own targets, resulting in a wider impact across the business.
Demonstrating impact is vital
A vital part of the programme was evaluating and demonstrating the impact that the learning pathway had on employees and the business. To do this, we implemented pre and post-surveys for all Allianz employees to demonstrate the distance travelled against key measures identified between BITC and Allianz.
The programme saw over 7,400 Allianz people move through the programme with very positive results:
The number of employees who know what they can do to help everyone feel truly included in their workplace increased by 18 percentage points
The number of employees who understand what it means to be an ally increased by 23 percentage points
81% of managers feel more comfortable in managing difference as a result of the sessions
85% of senior leaders feel more able to make a positive change in the organisation as a result of the sessions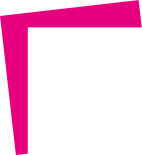 Let us work on inclusion together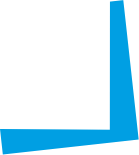 Frequently Asked Questions (FAQs)

The Race At Work Charter asks businesses to make a public commitment to improving equality of opportunity in the workplace.  In 2017 The government-sponsored Race in the Workplace: The McGregor-Smith Review found that Black, Asian, Mixed Race, and other ethnically diverse people staff still encounter significant disparities in employment and progression and that greater progress and positive outcomes are needed to ensure all organisations benefit from the wealth of diverse talent on offer. 
No, the signing of the Race at Work Charter is open to all organisations irrespective of membership or size.
Signing the Race at Work Charter is free of charge.